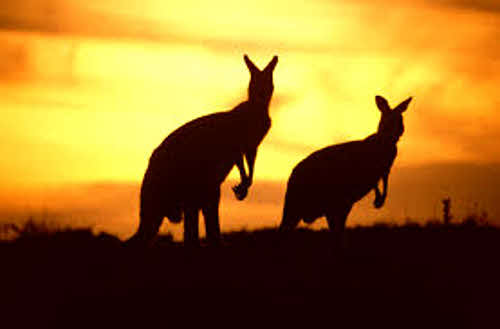 Aboriginal people dream on a timeless continent
Australia's Aboriginal people were thought to have arrived here by boat from South East Asia during the last Ice Age, at least 50,000 years ago. At the time of European discovery and settlement, up to one million Aboriginal people lived across the continent as hunters and gatherers. They were scattered in 300 clans and spoke 250 languages and 700 dialects. Each clan had a spiritual connection with a specific piece of land. However, they also travelled widely to trade, find water and seasonal produce and for ritual and totemic gatherings. 
Despite the diversity of their homelands – from outback deserts and tropical rainforests to snow-capped mountains – all Aboriginal people share a belief in the timeless, magical realm of the Dreamtime. According to Aboriginal myth, totemic spirit ancestors forged all aspects of life during the Dreamtime of the world's creation. These spirit ancestors continue to connect natural phenomena, as well as past, present and future through every aspect of Aboriginal culture.
Britain arrives and brings its convicts
A number of European explorers sailed the coast of Australia, then known as New Holland, in the 17th century. However it wasn't until 1770 that Captain James Cook chartered the east coast and claimed it for Britain. The new outpost was put to use as a penal colony and on 26 January 1788, the First Fleet of 11 ships carrying 1,500 people – half of them convicts – arrived in Sydney Harbor. Until penal transportation ended in 1868, 160,000 men and women came to Australia as convicts.
While free settlers began to flow in from the early 1790s, life for prisoners was harsh. Women were outnumbered five to one and lived under constant threat of sexual exploitation. Male re-offenders were brutally flogged and could be hung for crimes as petty as stealing. The Aboriginal people displaced by the new settlement suffered even more. The dispossession of land and illness and death from introduced diseases disrupted traditional lifestyles and practices.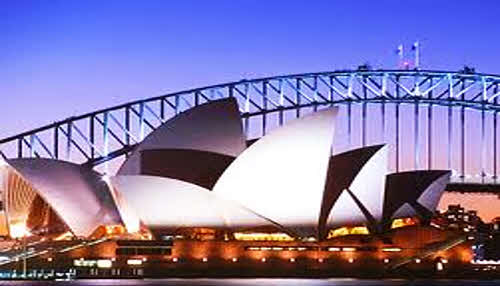 Squatters push across the continent
By the 1820s; many soldiers, officers and emancipated convicts had turned land they received from the government into flourishing farms. News of Australia's cheap land and bountiful work was bringing more and more boatloads of adventurous migrants from Britain. Settlers or 'squatters' began to move deeper into Aboriginal territories – often with a gun – in search of pasture and water for their stock.
In 1825, a party of soldiers and convicts settled in the territory of the Yuggera people, close to modern-day Brisbane. Perth was settled by English gentlemen in 1829, and 1835 a squatter sailed to Port Phillip Bay and chose the location for Melbourne. At the same time a private British company, proud to have no convict links, settled Adelaide in South Australia.
Gold fever brings wealth, migrants and rebellion
Gold was discovered in New South Wales and central Victoria in 1851, luring thousands of young men and some adventurous young women from the colonies. They were joined by boatloads of prospectors from China and a chaotic carnival of entertainers, publicans, illicit liquor-sellers, prostitutes and quacks from across the world. In Victoria, the British governor's attempts to impose order – a monthly license and heavy-handed troopers – led to the bloody anti-authoritarian struggle of the Eureka stockade in 1854. Despite the violence on the goldfields, the wealth from gold and wool brought immense investment to Melbourne and Sydney and by the 1880s they were stylish modern cities.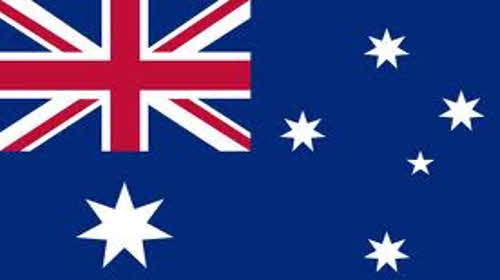 Australia becomes a nation
Australia's six states became a nation under a single constitution on 1 January 1901. Today Australia is home to people from more than 200 countries.
Australians go to war
The first World War had a devastating effect on Australia. There were less than 3 million men in 1914, yet almost 400,000 of them volunteered to fight in the war. An estimated 60,000 died and tens of thousands were wounded. In reaction to the grief, the 1920s was a whirlwind of new cars and cinemas, American jazz and movies and fervor for the British Empire. When the Great Depression hit in 1929, social and economic divisions widened and many Australian financial institutions failed. Sport was the national distraction and sporting heroes such as the racehorse Phar Lap and cricketer Donald Bradman gained near-mythical status.
During the Second World War, Australian forces made a significant contribution to the Allied victory in Europe, Asia and the Pacific. The generation that fought in the war and survived came out of it with a sense of pride in Australia's capabilities.
New Australians arrive to a post-war boom
After the war ended in 1945, hundreds of thousands of migrants from across Europe and the Middle East arrived in Australia, many finding jobs in the booming manufacturing sector. Many of the women who took factory jobs while the men were at war continued to work during peacetime.
Australia's economy grew throughout the 1950s with major nation-building projects such as the Snowy Mountains Hydroelectric Scheme in the mountains near Canberra. International demand grew for Australia's major exports of metals, wools, meat and wheat and suburban Australia also prospered. The rate of home ownership rose dramatically from barely 40 per cent in 1947 to more than 70 per cent by the 1960s.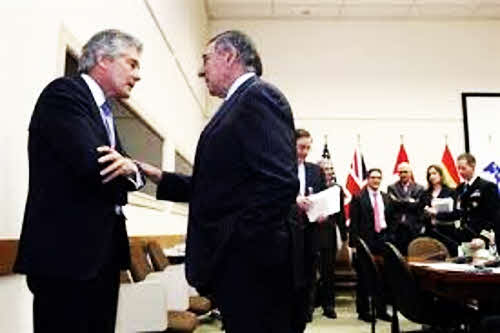 Australia loosens up
Like many other countries; Australia was swept up in the revolutionary atmosphere of the 1960s. Australia's new ethnic diversity, increasing independence from Britain and popular resistance to the Vietnam War all contributed to an atmosphere of political, economic and social change.  In 1967, Australians voted overwhelmingly 'yes' in a national referendum to let the federal government make laws on behalf of Aboriginal Australians and include them in future censuses. The result was the culmination of a strong reform campaign by both Aboriginal and white Australians.
In 1972, the Australian Labor Party under the idealistic leadership of lawyer Gough Whitlam was elected to power, ending the post-war domination of the Liberal and Country Party coalition.  Over the next three years, his new government ended conscription, abolished university fees and introduced free universal health care. It abandoned the White Australia policy, embraced multiculturalism and introduced no-fault divorce and equal pay for women. However by 1975, inflation and scandal led to the Governor-General dismissing the government. In the subsequent general election, the Labor Party suffered a major defeat and the Liberal–National Coalition ruled until 1983.
Since the 1970s Between 1983 and 1996, the Hawke–Keating Labor governments introduced a number of economic reforms, such as deregulating the banking system and floating the Australian dollar. In 1996 a Coalition Government led by John Howard won the general election and was re-elected in 1998, 2001 and 2004. The Liberal–National Coalition Government enacted several reforms, including changes in the taxation and industrial relations systems. In 2007 the Labor Party led by Kevin Rudd was elected with an agenda to reform Australia's industrial relations system, climate change policies, and health and education sectors.
Australia experiences temperate weather for most of the year but the climate can vary due to the size of our continent. The northern states typically experience warm weather much of the time, with the southern states experiencing cooler winters. Australia is also one of the driest continents on earth with an average annual rainfall of less than 600 millimeters. Like all countries in the southern hemisphere, Australia's seasons are opposite to those in the northern hemisphere. December to February is summer; March to May is autumn; June to August is winter; and September to November is spring.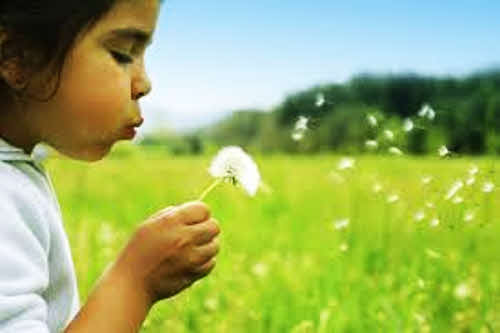 Weather in Sydney, New South Wales
New South Wales lies in the temperate zone. The Great Dividing Range, in the east of the state, has a large impact on the climate, creating four distinct zones: the coastal strip, the highlands, the Western Slopes and the flatter country to the west. Sydney's climate is pleasantly temperate all year round with more than 340 sunny days a year. In summer (December to February), average maximum temperatures in Sydney are around 26°C. It can also be humid at this time with an average humidity of 65 per cent. Average maximum temperatures in the winter (June-August) are around 16°C. Sydney's rainfall is highest between March and June.
Weather in Melbourne, Victoria
Victoria's climate is marked by a range of different climate zones, from the hot, dry regions of the northwest to the alpine snowfields in the northeast. Average annual rainfall ranges from less than 250 millimeters in parts to in excess of 1800 millimeters over some of the mountainous regions. Melbourne has a reputation for its changeable weather, but as a general rule, the city enjoys a temperate climate with warm to hot summers; mild, balmy springs and autumns; and cool winters. Temperatures average 25°C in summer and 14°C in winter. Rainfall is highest from May to October.
Weather in Adelaide, South Australia
South Australia's climate varies from hot and dry in the interior to milder, wetter climates in the south and on the southeast coast. Adelaide generally has mild, wet winters and hot, dry summers. It is the driest of all the Australian capital cities. The average rainfall in January and February (summer) is around 20 millimeters, but months with no rain are common. June is the wettest month of the year, averaging around 80 millimeters. The average maximum temperature is 29°C in summer and 15–16°C in winter.
Weather in Perth, Western Australia
Western Australia has a number of climatic zones due to its enormous size. In the northwest, heavy rains mark the summer 'wet' season, although the interior is mostly dry with high summer temperatures; while the southwest has mild, wet winters and hot, dry summers. Perth's rainfall is highest between May and September. February is usually the hottest month of the year, averaging temperatures of 31°C. A sea breeze called 'The Fremantle Doctor', blows from the southwest providing relief from the heat. Winters are relatively cool and wet with temperatures of around 18°C.
Weather in Brisbane, Queensland
Brisbane has a subtropical climate with warm or hot weather for most of the year. In summer (December – February), maximum temperatures average around 30°C. The city experiences most rainfall in summer, which can sometimes take the form of thunderstorms with torrential rain. It can be very humid during this time.
Winter is generally dry, mild and pleasant. Most winter days are sunny with average temperatures of around 17°C. Average monthly rainfall over the year is around 96 millimeters.
Weather in Cairns, Queensland
Queensland's climate is characterized by low rainfall and hot summers in the inland west, a monsoon season in the north, and warm temperate conditions along the coastal strip. The dry inland plains record the hottest temperatures during summer, when the annual median rainfall is below 200 millimeters. Cairns enjoys a tropical climate, with hot and humid summers and mild, dry winters. The average annual rainfall is 1992 millimeters, mostly falling between January and March. Typical daytime temperatures in Cairns are 23-31°C in mid-summer and 18°C in mid-winter. Tropical cyclones sometimes occur from November through May in coastal regions.
Weather in Hobart, Tasmania
Since Tasmania is an island with no place more than 115 kilometers from the sea, its climate is classified as mild temperate maritime. Summers are mild and rainfall is spread fairly evenly throughout the year, although the winter months are the wettest. Because of its latitude, the seasons are much more evident in Tasmania than the rest of Australia. Hobart has four distinct seasons. The warmest months, January and February, are also the driest with average temperatures of around 21°C. While exposed to the southerly winds from the Antarctic, Mt Wellington protects Hobart from the worst weather.
Weather in Canberra, Australian Capital Territory
Canberra has a mostly dry, continental climate with warm to hot summers and cool winters. The average annual rainfall is 629 millimeters, which is fairly evenly distributed throughout the year. The wettest month is October and the driest is June. During winter, snow falls in the nearby Australian Alps. January is the hottest month with average maximum temperatures of 28°C. The coldest month is July with average daily temperatures of 11°C which can drop below zero at night. Canberra has around nine hours a day of sunshine in summer, dropping to around five hours in winter.
Weather in Alice Springs, Northern Territory
The Northern Territory's climate is distinctly different from that of southern Australia, and varies greatly between the northern part, known as the 'Top End' and the southern extremities. There are two distinct seasons: the 'wet' (October to April) and the 'dry' (May to September). Alice Springs' climate is one of extremes with hot summers and cold winters when nighttime temperatures can fall below zero. Rainfall varies dramatically from year to year, but the annual average is around 286 millimeters. Daytime summer temperatures are generally in the high 30s, with dry, cool nights. Spring can bring thunderstorms, hail and dust storms.
Weather in Broome, Western Australia
Broome has a tropical climate with hot and humid summers and warm winters and two distinct seasons: 'wet' (December to March) and 'dry' (the rest of the year). From October to April temperatures reach around 33°C. Winters (June-August) are mild, with average July temperatures around 27°C during the day. Overnight temperatures rarely fall below 5°C or much higher in the summer. The average annual rainfall is 532 millimeters but sometimes no rain falls for months on end. January to March is the wettest time of year. Tropical cyclones can occur from November to April, most commonly in January and February.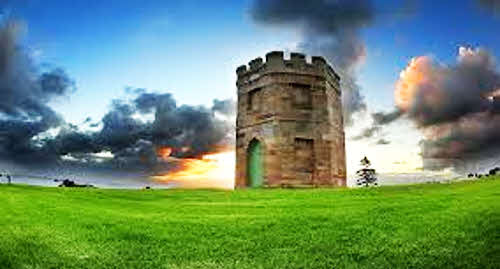 Australia is divided into three separate time zones:
Australian Eastern Standard Time (AEST) covers the eastern states of Queensland, New South Wales, Victoria, Tasmania and the Australian Capital Territory. AEST is equal to Coordinated Universal Time plus 10 hours (UTC +10).
Australian Central Standard Time (ACST) covers the state of South Australia, the town of Broken Hill in western New South Wales and the Northern Territory. ACST is equal to Coordinated Universal Time plus 9½ hours (UTC +9½).
Australian Western Standard Time (AWST) covers Western Australia. AWST is equal to Coordinated Universal Time plus 8 hours (UTC +8).
Daylight saving
In summer, New South Wales, Victoria, South Australia, Tasmania and the ACT turn their clocks forward one hour to Daylight Saving Time (DST). Daylight Saving Time begins at 2:00am (AEST) on the first Sunday in October and ends at 3:00am (Australian Eastern Daylight Time) on the first Sunday in April.
NSW, ACT, Victoria and Tasmania move from AEST to Australian Eastern Daylight Time (AEDT), UTC +11. South Australia and the NSW town of Broken Hill move from ACST to Australian Central Daylight Time (ACDT), UTC +10½.
Daylight saving is not observed in Queensland, the Northern Territory or Western Australia.
World time zones
Greenwich Mean Time (GMT) is zero degrees longitude and the world's time zones are measured east or west of this line. The term Coordinated Universal Time (UTC) is now widely used instead.
The International Date Line crossing the Pacific Ocean changes the date by one day. If you cross the date line moving east, you subtract a day; if travelling west you add on a day (with local variations). Travelling direct from Los Angeles or London to Australia you arrive two days later; travelling back, you arrive the same day you departed. That is, if you ever want to leave.
Unless you are an Australian or New Zealand citizen, you will need a visa to enter Australia. New Zealand passport holders can apply for a visa upon arrival in the country. All other passport holders must apply for a visa before leaving home. You can apply for a range of visas, including tourist visas and working holiday visas; at you're nearest Australian Consulate. You can also apply for certain types of visas online.
There are important things you should know before applying for, or being granted, an Australian visa. These include applying for the right type of visa, application requirements, your obligations while in Australia and the importance of complying with visa conditions.
For more detailed information visit the Australian Government Department of Immigration and Citizenship website.

Tourist visa
A tourist visa is for people visiting Australia for a holiday, sightseeing, social or recreational reasons, to visit relatives, friends or for other short-term non-work purposes. There are a number of tourist visas available for people wishing to visit Australia as a tourist. Visit the Australian Government Department of Immigration and Citizenship website for eligibility requirements.
ETA (Visitor) (Subclass 976)
An electronically stored authority for short-term visits to Australia of up to three months. Available to passport holders from a number of countries and regions, who live outside Australia.
Visitors (Subclass 651)
An electronically stored authority for visits to Australia for tourism or business purposes for up to three months. Available to passport holders from the European Union and a number of other European countries, who live outside Australia.
Tourist visa (Subclass 676)
A temporary visa allowing a stay in Australia of up to three or six or 12 months. Applicants can apply from both outside and in Australia. Some tourists are eligible to lodge an online application for an e676 Tourist visa.
Sponsored Family Visitor visa (Subclass 679)
For people seeking to visit family in Australia for a stay period of up to 12 months. Formal sponsorship by an Australian citizen or permanent resident is required.
Non-Australian citizens from certain countries are eligible to transit through Australia without a visa. If you do not qualify for transit without a visa, you will need to apply for a Transit visa.
Working Holiday visa
The Working Holiday and Work and Holiday programs encourage cultural exchange and closer ties between arrangement countries by allowing young people to have an extended holiday supplemented by short-term employment. There are two types of Working Holiday visas:
Working Holiday visa (Subclass 417) 
For people from Belgium, Canada, Republic of Cyprus, Denmark, Estonia, Finland, France, Germany, Hong Kong, Republic of Ireland, Italy, Japan, Republic of Korea, Malta, Netherlands, Norway, Sweden, Taiwan and United Kingdom.
Work and Holiday visa (Subclass 462) 
For applicants from Bangladesh, Chile, Indonesia, Iran, Malaysia, Thailand, Turkey and the USA.
The Australian Government Department of Immigration and Citizenship has produced a number of fact sheets. These provide more information on temporary residence options in Australia, including the Working Holiday and Work and Holiday programs, and information on working in Australia.
Student visa
There are special visas for students wishing to study in Australia and for parents, relatives or guardians of a student who is studying in Australia.
There are eight sub-classes of student visas depending on your passport country and course of study. Check with the Australian Government Department on how to apply for the correct visa to meet your individual circumstances.
Sponsored Training visas are also offered for people who want to come to Australia through a professional development program or to undertake workplace-based training.
Electronic Travel Authority
The Electronic Travel Authority (ETA) allows people to visit Australia for short-term tourism or business purposes of up to three months. An ETA is available to passport holders from more than 30 countries, regions and locations. Check the Australian Government Department of Immigration and Citizenship website for eligibility requirements.
EVisitor visa
The eVisitor allows visitors to travel to Australia for short-term business or tourism purposes for up to three months. EVisitor applications are free and are available to passport holders from the European Union and a number of other European countries. Check the Australian Government Department of Immigration and Citizenship website for eligibility requirements.
Extending your stay in Australia
If you are already in Australia and hold a valid ETA (Visitor) (subclass 976), an eVisitor (subclass 651), e676 Tourist visa, or a paper-lodged tourist visa (subclass 676) granted for a stay of three months or less you can extend your stay in Australia to a maximum of six months. Check the Australian Government Department of Immigration and Citizenship website for details.
Please note that this information can periodically be subject to change, and you should check with the Australian Government Department of Immigration and Citizenship website for the most up-to-date information.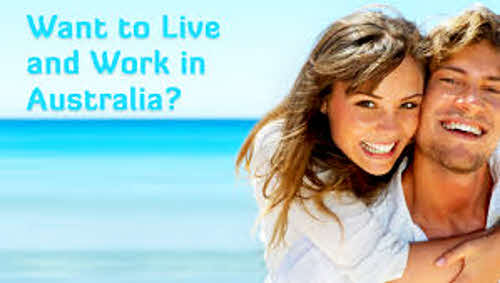 Australia's Customs and Quarantine
Australia's customs laws prevent you from bringing drugs, steroids, weapons, firearms and protected wildlife into Australia. Some common items such as fresh or packaged food, fruit, eggs, meat, plants, seeds, skins and feathers are also prohibited. There is no limit on currency but you will need to declare amounts over $10000. For more detailed information go to the Australian Government Customs and Border Protection website and Australian Quarantine and Inspection Service.
The Department of Immigration and Citizenship is responsible for issuing visas to people who want to visit, work, study or live in Australia. It is responsible for the management of lawful and orderly entry and stay of people in Australia, including through effective border security. It provides information and application forms for migration to Australia, and information about settling in Australia, Australian citizenship, and multicultural affairs.
The Australian Customs and Border Protection Service manages the security and integrity of Australia's borders. It works closely with other government and international agencies, in particular the Australian Federal Police, the Australian Quarantine and Inspection Service, the Department of Immigration and Citizenship and the Department of Defense, to detect and deter unlawful movement of goods and people across the border.
The Australian Quarantine and Inspection Service (AQIS) manages quarantine controls at Australian borders to minimize the risk of exotic pests and diseases entering the country.
For further information about the Australian Government's departments and their responsibilities visit

www.australia.gov.au

.