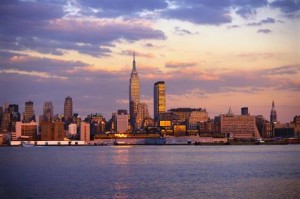 The United States of America is located on the continent of North America. There are 50 states in the U.S. Forty-eight of the states form the contiguous United States. The U.S. borders on Canada to the north, and Mexico and the Gulf of Mexico to the south. On the east coast, the U.S. is bordered by the Atlantic Ocean, and on the west coast it is bordered by the Pacific Ocean.To the northwest of Canada is the state of Alaska. The state of Hawaii is located in the Pacific Ocean, southwest of California. In addition to the 50 states, the U.S. has several territories and possessions, located in the Caribbean Sea and the Pacific Ocean.
New York City
US life and culture – Americans are very proud of their country and their way of life. They value what they have. They also have great respect for those who serve or have served in the armed forces.
Weekends and vacations are always full of activities. Americans enjoy outdoor activities all year round. Depending on the region, popular activities include sailing, hiking, mountain climbing, camping, and skiing. They also love to participate in sports, and there are countless leagues for players of all ages and skill levels. 


Los Angeles
Land of opportunities – The most favoured destination for everyone who wishes to immigrate for better quality of life for himself and his family and his future generations, as well. There's no simple explanation of how United States of America inspires and still lives up to its history of Statue of Liberty, cars, bridges, life style, etc.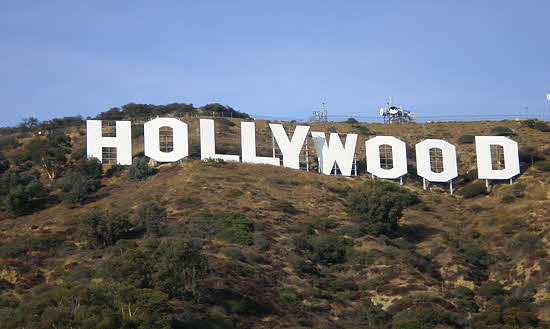 The Hollywood Sign in Los Angeles, California, a symbol of the American film industry
United States' physical beauty attracts the visitors foremost. It offers views of blue water and undulating hills around every corner, each seeming more spectacular than the last and the streets themselves are embellished with beaux arts-style public buildings, Victorian painted statues and distinctive modern architecture. The night life, which rarely slows down, ranges from the wacky to the ultra-sophisticated. But USA's greatest natural resource is its people – sociable, fun-loving, artists, immigrants, financers and working people with a predominantly live-and-let-live approach to life.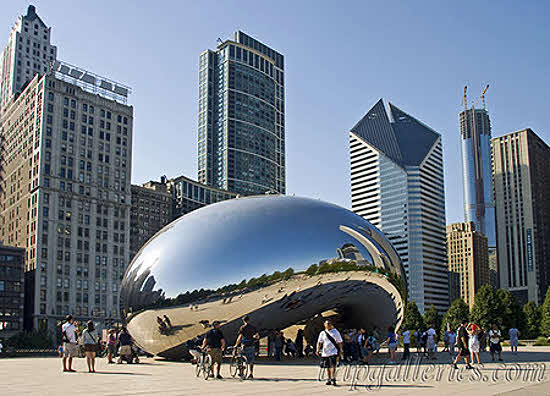 Chicago
Climate
As USA is a big country, its climatic condition varies from place to place. There will be temperate climate in most part of the country. Usually the southern and western half of the country will be warm than the other regions and hot in summer. The eastern and northern half region will be cold and snowfall in winters and will be pleasant in summer. Places like Hawaii and Florida will have tropical climate, freezing in places around Alaska and semi-dry in Great Plains west regions of Mississippi River and dry in Great Basin of the southwest region.
Education System
STRUCTURE OF EDUCATION SYSTEM

Pre-higher education:
Duration of compulsory education:
Age of entry: 6
Age of exit: 16
Structure of school system:
Pre-Primary
Type of school providing this education: A) Kindergarten B) Nursery Schools C) Preschool programmes; D) Child/day Care Centers
Length of program in years: 2
Age level from: 3 to: 6
Certificate/diploma awarded: Practice varies. Certificates may be given, especially if needed, to prove attendance for entry into Elementary School.

Primary
Type of school providing this education: Elementary School (Grades 1-4 on average, but state and local practice may vary).
Length of program in years: 4
Age level from: 6 to: 10
Certificate/diploma awarded: Practice varies. Awards may be given in States/Districts when necessary for transition to Middle School.
Primary
Type of school providing this education: Elementary Schools (Grades 1-6 or 7)
Age level from: 6 to: 14
Certificate/diploma awarded: Practice varies. Awards may be given in States/Districts when necessary for transition to Secondary School.
Middle
Type of school providing this education: Middle Schools (Grades 4-6, 5-7 or 6-8)
Length of program in years: 3
Age level from: 10 to: 14
Certificate/diploma awarded: Practice varies. Awards may be given in States/Districts where middle school is a recognized level.
Secondary
Type of school providing this education: High Schools (Grades 7-12 or 8-12)
Length of program in years: 6
Age level from: 13 to: 18
Certificate/diploma awarded: High School Diploma (Regular/Standard, Vocational, Honor/Regents, College/Academic Preparatory)
Junior Secondary
Type of school providing this education: Junior High Schools (Grades 7-8, 7-9 or 8-9)
Length of program in years: 3
Age level from: 13 to: 15
Certificate/diploma awarded: Practice varies. Awards may be given in States/Districts where secondary education is divided into lower and upper divisions.
Upper Secondary
Type of school providing this education: High Schools, Senior High Schools (Grades 9-12 or 10-12)
Length of program in years: 4
Age level from: 15 to: 18
Certificate/diploma awarded: High School Diploma (Regular/Standard, Vocational, Honor/Regents, College/Academic Preparatory)
School education:
The age of entry to compulsory education in the U.S. varies, according to the state, between 5 and 7 years of age, 6 being the most common. The age at which compulsory schooling ends varies between 16 and 18 years of age, the most common being 16. School education does not end until age 18, or completion of the 12th year of school and those who leave school at the end of compulsory education without earning a secondary (high school) diploma do not receive any certificate or recognition – they are considered to be secondary school drop-outs. Students may graduate a year earlier or late depending on when they entered school. Gifted students may graduate earlier because they skipped grades, and students may graduate later because they repeat grades. 
School years are referred to as "grades" in the United States. The length of primary education varies from four to seven years, i.e. grades 1-4, 1-7, etc. Each state determines what grade range constitutes primary education, called "elementary education". According to its length, elementary education may be followed (or not) by a number of years of middle school education (generally three years).  Secondary education takes place in grades 7-12, depending upon the laws and policies of states and local school districts. There is no national structure, curriculum or governing law; all laws and policies are set and enforced by the 50 state governments and the over 14,000 local school districts. All states and school districts have set the secondary school graduation level as the completion of 12th grade, and the common name for the secondary graduation qualification is the High School Diploma. This diploma name covers a variety of awards for different curricula and standards. There are Honors/Regents, academic/college preparatory, vocational, and general/basic high school diploma tracks. 
There are a statewide minimum course requirement and other graduation requirements in each State which usually correspond to the general/basic track. Vocational and academic/college preparatory or honors/Regents diplomas usually have additional set curricular requirements and/or standards which aspiring graduates must meet or exceed. In addition, many US secondary school districts and private schools allow students to participate in the Advanced Placement (AP) programme of the College Board. This programme allows qualified students to take college level introductory courses in selected subjects taught by certified faculty. Examinations are offered in each AP subject at the end of an academic year; a score of 3 or higher generally results in universities awarding advanced standing in that subject – exempting the student from distribution requirements. There are currently over 35 AP subjects with more being planned. A growing number of public and private secondary schools also offer the International Baccalaureate (IB) as an optional track; completion of IB requirements usually requires an additional summer or semester of study beyond the 12th year. The contents of an individual student's programme at any grade level or upon obtaining a diploma or an online RN to BSN degree are contained in the record of studies called a Transcript. Transcripts are official documents authenticated with the seal of the school or institution and signed by the registrar.
Higher education:
Higher education in the U.S. is also called postsecondary education, but the latter term also refers to all formal education beyond secondary school, whether higher education (defined as degree-granting education) or not. Postsecondary education is broadly divided into two different sectors: postsecondary vocational education and training, which is non-degree but can produce some transferable credits under certain circumstances; and higher education, which includes studies undertaken in degree-granting institutions for academic credit. 
However, the U.S. higher education system is not legally organized into separate university and non-university sub-systems as are some other national systems, but is comprehensive. It is a diverse and autonomous community of publicly and privately supported institutions.  Current data indicate that there are 6,479 postsecondary institutions, including 4,182 non-degree institutions. Of the degree-granting higher education institutions, some 1,732 award only the  associate degree plus sub-bachelor's certificates and diplomas; 702 award only the bachelor's degree; 1,094 award degrees and certificates beyond the bachelor's degree but not the research doctorate; and 654 institutions award the research doctorate. The United States does not use an official classification or typology for its higher education institutions. While different institutions offer varying levels of degrees, U.S. accreditation policies result in degrees at any given level adhering to certain minimum standards regardless of the institution that grants them. 
The privately derived but popular Carnegie Classification organizes U.S. institutions according to different schemes. The U.S. higher education system is characterized by accessibility, diversity, and autonomy and is known for both its size and quality. The federal government has no jurisdiction or authority over the recognition of educational institutions, members of the academic professions, programmes or curricula, or degrees or other qualifications. Nearly all U.S. postsecondary institutions are licensed, or chartered, by a state or municipal government to operate under the ownership of either a government (if public) or a private corporation (if independent), and may be for-profit or not-for-profit enterprises. Religious institutions are considered independent, or private.  Quality assurance is achieved via the system of voluntary accreditation by specific accrediting agencies that are recognized by the U.S. Secretary of Education and meet the standards for membership in the Council for Higher Education Accreditation (CHEA). 
Accreditation is a self-regulating process of quality control engaged in by the U.S. postsecondary education community to ensure minimum standards of academic capability, administrative competence, and to promote mutual recognition of qualifications within the system. Six (6) regional accreditation associations set minimum standards for institutions chartered in the states of their respective jurisdictions. In addition, there are recognized accrediting agencies for specialized institutions and programmes. While all recognized and accredited institutions are licensed or chartered by state governments, states vary greatly in the degree of supervision and quality control that they exercise, and there is relatively limited reciprocity of recognition across state borders. Accreditation by recognized agencies, therefore, remains the primary means of ensuring academic and institutional quality and the mutual acceptance of credits and qualifications across and outside the United States.
Academic year:
Classes from: Sep to: Jun
Languages of instruction: English
Stages of studies:
Non-university level post-secondary studies (technical/vocational type):
Non-university level:
There is no legal distinction between "university level" and "non-university level" higher education. The level of studies is delineated by the level of qualification offered in a specific programme rather than by type of institution offering it. Educational programmes corresponding to "non-university level technical/vocational post-secondary studies" would include all technical and occupational programmes that lead to a degree, diploma or certificate below the Bachelor's degree. Education at this level would include (1) all institutions that only award qualifications under the Bachelor's degree; (2) programmes leading to awards under the Bachelor's degree offered at institutions that also award higher degrees.
University level studies:
University level first stage: Associate Degree, Bachelor Degree, Advanced Certificate, First
Professional Degree:
The Associate degree is the first academic or professional degree that can be awarded in U.S. postsecondary education. Holders of this degree may apply to enter higher degree programmes at the Bachelor's level, but are not qualified to apply directly for advanced (graduate) studies programmes. Programmes of study for this degree are usually designed to take 2 years of full-time study, but some take longer to complete. Those who pursue this degree on a part-time basis also take longer than 2 years to complete their studies.
The Associate degree may be awarded in the liberal arts and general studies as an academic qualification or it may be awarded in a professional occupational field. Some professional career programmes at the Associate level are terminal vocational programmes that do not lead to further study, while others do so. Associate degree programmes generally fulfill 2 years of the course requirements needed for a Bachelor's degree. Credit for Associate degree studies is usually transferable to Bachelor's degree programmes, especially where transfer agreements have been established between or among institutions.  
The Bachelor's degree is the second academic degree that can be awarded in U.S. postsecondary education, and is one of two undergraduate (first) degrees that qualify a student to apply to programmes of advanced (graduate) study (the other such degree is the first-professional degree). Programmes of study for this degree are designed to take between 4 and 5 years, depending on the field of study. Part-time students may take longer to complete the degree requirements. Honours programmes are offered by many institutions that award the Bachelor's degree. 
These generally require the completion of additional requirements such as preparation of an undergraduate thesis, honours paper or project, advanced coursework, or special examinations. Advanced certificates requiring a year or less of study following (and sometimes accompanying) completion of a Bachelor's are sometimes awarded to signify a concentration in a sub-specialization or completion of a related set of competences.  First professional degrees comprise a limited number of second first degrees. Students are only admitted to first professional degree programmes after completing most, or all, of a Bachelor's degree programme in another subject. 
Thus, first-professional degrees are considered graduate-level degrees for purposes of admissions and student financial assistance. The study content of the first professional degree programmes is undergraduate in nature and the degrees are prerequisites for entry-level access to certain regulated professions. Confusion sometimes arises because several first professional degrees use the term 'doctor' in the title even though they are not advanced research degrees. First professional degrees are awarded in Medicine (MD), Dentistry (DDS/DMD), Veterinary Medicine (DVM), Osteopathic Medicine (DO), Optometry (OD), Paediatry (DPM), Chiropractic (DC), Pharmacy (D.Pharm), Divinity (M.Div), Rabbinics (MHL/Rav), and Law (JD).
University level second stage: 
Master's Degree, Post-Master's Degree/Certificate, Diploma/Certificate, Degree of
Education Specialist:
The Master's degree represents the second stage of higher education and is the first advanced (graduate) degree. U.S. Master's degrees may be taught (without thesis) or research (with thesis) and may be awarded in academic or professional fields. Most Master's degrees are designed to take 2 years of full-time study, although the time may vary depending upon the subject, the preparation achieved by the student at the undergraduate level, the structure of the programme, and whether the degree is pursued on a full- or a part-time basis. Research-based Master's degrees generally require completion of a series of advanced course and seminar requirements, comprehensive examinations, and an independent thesis.  Non-research Master's degrees generally require completion of a special project as well as coursework and examinations. Both types of Master's degree also require the satisfaction of special requirements (such as linguistic or quantitative skill) or a combination. U.S. awards that fall between the Master's and the research doctorate may be of several types, but all of them fall within the second stage of U.S. higher education. Examples of awards given at this level include the degree of Education Specialist (E.Sp. or Ed.S.) and Certificates and Diplomas of Advanced Study (C.A.E., D.A.E.).
University level third stage: Research Doctorate:
The Research Doctorate represents the third and highest stage of higher education in the United States and may be awarded in academic disciplines and some professional fields of study. This degree is not awarded by examination or coursework only, but requires demonstrated mastery of the chosen subject and the ability to conduct independent, original research. Doctoral programmes require intensive study and research in at least one subfield and professional level competence in several others. Following a series of research seminars designed to prepare the individual research proposal, come candidate examinations (covering at least two subfields in addition to the field of research focus, one of which must be in a subject outside the doctoral student's own faculty but related to his/her research). If the candidate examinations are passed at a satisfactory standard (excellent or higher), the student is advanced to candidacy for the doctorate and selects a research committee of senior faculty who will approve the dissertation topic, monitor progress, and examine the student when the research is finished. The conduct of research and preparation of the dissertation can take anywhere from one to several years depending on the chosen subject, available research funding, and the location of the research. When the dissertation is finished and approved as a document by the chair of the research committee, that individual convenes the full committee plus any outside faculty and public guests and presides over the candidate's oral defense of the dissertation. A unanimous vote of the research committee and examiners is generally required to award the doctorate. Most doctoral degrees take at least 4 or 5 years of full-time study and research after the award of a Bachelor's degree or at least 2 to 3 years following a Master's degree. The actual time to obtain the degree varies depending upon the subject and the structure of the programme. Research Doctorates are awarded in the academic disciplines and for theoretical research in some professional fields. The most common of such degrees is the Doctor of Philosophy (PhD). There are a variety of equivalent degree titles used in some institutions and disciplines.
Teacher education:
Training of pre-primary and primary/basic school teachers
Requirements for education and certification (licensure) of early childhood (nursery, kindergarten, preschool) and elementary (primary) teachers are set by state governments which require multiple exams (subject matter, etc.) prior to entering teacher education and again following completion of teacher education but prior to certification. While state regulations vary, there is a growing uniformity inspired in part by the federal No Child Left Behind law's requirements for having a highly qualified teaching staff. The basic requirement is completion of a prescribed programme of studies at the undergraduate (bachelor's) level in order to qualify for entry-level certification, plus satisfactory completion of a supervised practicum and the passing of qualifying examinations. Pre-professional undergraduate studies must be completed at an accredited institution in nearly all states. While the initial certification may be achieved with a bachelor's degree, most states offer higher levels of certification based on experience and additional education, and many teachers at this level already possess, or soon earn, a master's degree. Continuing professional education is required in order to maintain certification.
Training of secondary school teachers
The basic pre-certification requirements for secondary teachers are the same as for elementary school teachers. A major difference is that secondary school teachers are certified as competent in one or more academic or vocational subjects and spend their careers concentrating on these subjects, whereas elementary school teachers – especially for the lower grades – may be comprehensively certified to teach the full primary course or may specialize, particularly if teaching in the more differentiated upper elementary/middle school grades. All States certify teachers according to subject specializations as well as grade levels/ranges. Special education teachers are trained in most States in specialized programmes at both the undergraduate and graduate levels and are also separately certified. Special education teachers are also certified according to specialty, e.g. education of the deaf, education of the visually impaired, etc. as well as the degree of severity of the handicap with which they are trained to work. While the minimum academic requirement is a Bachelor's degree in special education or a related field (such as developmental psychology), most teachers possess a Master's degree and many earn a higher qualification called an Education Specialist degree. Specialized non-instructional personnel must also be certified in most U.S. States; they include school administrators, school counselors, school health personnel (psychologists, nurses), school librarians, supervisory teachers and curriculum specialists.
Training of higher education teachers
State law varies regarding the requirements for faculty in public postsecondary education, but public faculty are not considered civil servants and the responsibility for determining the academic and professional standards and requirements for faculty positions and for recruitment and promotion rest with the individual institution and its faculty, department, or school. State law, even for public institutions, is confined to ensuring that institutions do not discriminate in hiring or violate other employment or labour laws. Requirements that institutions set may vary depending on the level at which the faculty are expected to teach, the subject or field to be taught, whether research is to be conducted, whether a professional license or qualification is required, and whether the position is full- or part-time and tenure-track. Accredited institutions also follow any faculty standards set by the regional accrediting association to which they belong and any standards set by the association that accredits programmes in a particular field. Higher education faculty are expected to possess the necessary expertise and qualifications to teach and, where applicable, to conduct research and consult in the discipline or professional field of their specialization. The general requirement is either a terminal research degree (PhD or equivalent) in the subject of specialization or, for some professional and clinical faculty, the appropriate professional qualification plus a record of successful practice and applied research.
Non-traditional studies:

Distance higher education
Distance education is considered to be a vehicle for delivering education to persons whose location, circumstances or work make remote links necessary or convenient. It is not considered to be a separate type of education. Rather, distance education is considered to be a modality of instruction that differs from traditional campus-based instruction but is no less legitimate. There is rapid growth in educational programmes at all levels delivered via radio, television, satellite downlink stations, videos, computer terminals and other means. Many programmes are offered for credit and lead to Certificates, Diplomas and Degrees; others are designed for leisure studies, personal enrichment or specific work-related education and training. Distance education programmes are accredited by recognized associations and the good programmes benefit from significant recent advances in designing, implementing and monitoring these learning environments and their support tools.
Lifelong higher education
Frequently called continuing education. Institutions operate specific continuing education programmes, some very extensive and parallel to regular institutional degree offerings, whilst others are short or specialized programmes. Continuing education may be structured to lead to Certificates, Diplomas or Degrees, or unstructured and used to provide general and leisure study opportunities. Some continuing education is offered through distance learning methods while other programmes are offered at an institution or provided at a branch site. When offered in order to provide further education and training for professionals who already hold basic qualifications, it is usually called continuing professional education. Credit for work completed in such programmes may be recognized and accepted by regular higher education authorities through policies developed by institutions, and it is also recognized and accepted by state licensing authorities and professional associations.
Higher education training in industry
This is considered a specific form of continuing professional education and is referred to as employer-sponsored training. Programmes are offered by employers or through contract by postsecondary institutions, professional associations, unions or consulting organizations. Education or training may be provided at the work site or elsewhere. Continuing professional education or training ranges in length and depth from short courses intended to refresh or introduce new skills up to full degree programmes. Credit for work completed in such programmes may be recognized and accepted by regular higher education authorities through policies developed by institutions. A specific form of employer-sponsored training of major interest to many U.S. postsecondary institutions, especially at the sub-Bachelor's degree level, is training received in the U.S. armed forces and how to award credit for it when personnel re-enter civilian life. Detailed guidelines have been jointly developed by U.S. institutions and the armed forces.
Other forms of non-formal higher education.
Many varieties of education and training opportunities exist that are not formally structured, do not result in recognized awards and are not intended to result in transferable credit or professional recognition. They include courses and programmes provided by libraries, museums, parks and recreation authorities, clubs and others that are intended for members or the public. Some programmes provided by employers are not intended to result in formal recognition, such as informal seminars and presentations on topics related to work issues and products.Bottom of 
"For the students looking for the best overseas education and planning to put their careers on the fast track, USA is the hottest destination". This is because it has immense range of specialties, high quality of education, great opportunities, which attracts students from different countries of the world. U.S provides a lot of offers for international students like, prestigious education in the world, assorted cities and towns, dazzling natural parks, different events and multicultural population.
Benefits of US Study –
• World class learning institutions
• Endless study choices
• Worldwide recognition
• Supporting industries, training & research
• People from Varied Cultures
• Latest Technology
• Flexible Education System
• Comprehensive and Global Curriculum
• Campus Life worth Experiencing
Whichever course you choose, you'll experience a unique kind of education. Studying in USA promotes innovative, creative and independent thinking. You'll learn to work as part of a team, to communicate effectively with others and to develop the practical skills and intellectual abilities you need for global success.
In today's fast-paced world, USA is continually adapting programs and teaching methods to meet the needs of current students who are preparing for tomorrow's careers.
Education at the universities of USA is offered in formats that accommodate students of all ages and their time-pressured lifestyles. In addition to traditional weekday classes, USA offers courses at night, on weekends and online.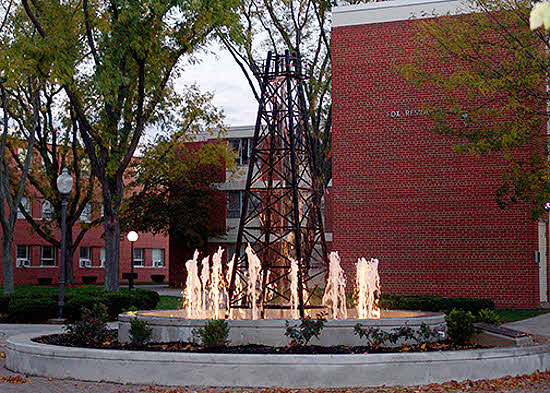 Graduate programs offered include a bachelor of arts in education, a bachelor of arts in teaching English as a second language (TESOL) and bilingual education, a bachelor of business administration, athletic training, occupational therapy, physician assistant, rhetoric and writing, health informatics and science in environmental, safety and health management, as well as pharmacy and physical therapy, MBA, International Business, International Relations and Diplomacy,  Management of Information Technology, Hospitality and Tourism Managementalso are offered entirely online in addition to classes held on campus.Two year (Associate of Science) programs are offered in Criminal Justice, Legal Assisting, Paralegal, and Medical Assisting.
Opportunities abound for learning leadership and interpersonal skills outside the classroom. Students may participate in any student organizations, including special interest clubs, student media, student government, performing arts groups, service clubs, academic honorary organizations, spiritual life groups and Greek sororities and fraternities. Club sports keep the competitive spirit alive on campus.
A major characteristic of American institutions is the high priority given to sports, clubs and activities by the community, the parents, institutions and the students themselves. Extracurricular activities are educational activities not falling within the scope of the regular curriculum but under the supervision of the institutions. These activities can extend to large amounts of time outside the normal school day; home-schooled students, however, are not normally allowed to participate. Student participation in sports programs, drill teams, bands, and spirit groups can amount to hours of practices and performances. Most states have organizations that develop rules for competition between groups. 
These organizations are usually forced to implement time limits on hours practiced as a prerequisite for participation. Many institutions also have non-varsity sports teams; however, these are usually afforded less resources and attention.Sports programs and their related games, especially football and/or basketball, are major events for American students and for larger institutions can be a major source of funds. High school athletic competitions often generate intense interest in the community.
In addition to sports, numerous non-athletic extracurricular activities are available in American institutions, both public and private. Activities include Quiz bowl, musical groups, marching bands, student government, school newspapers, science fairs, debate teams, and clubs focused on an academic area (such as the Spanish Club) or community service interests (such as Key Club).
The fine arts flourish on campuses with a variety of theatre productions, art exhibits and vocal and instrumental music concerts that offer creative outlets and training for students, as well as serve as a source of cultural enrichment for the community.
The Universities and Colleges participate in intercollegiate sports: baseball, basketball, cross country, football, golf, indoor and outdoor track, soccer, swimming and diving, tennis and wrestling, cheerleading, dance team, lacrosse, softball and volleyball and mixed sports like western and English equestrian riding.
US educational Institutes' mission is to foster an inclusive and welcoming campus environment that respects and acknowledges diversity in all of its forms. They provide advocacy, support services, and culturally based programs to help increase multicultural competence and educate student body on the value of diversity. They are committed to enrich the overall quality of life for students by cultivating their personal and academic achievement, leadership, social development, and civic engagement. The vision is to create campuses where diversity is viewed as a valuable part of the educational process and where community members, while understanding commonalities, can appreciate and respect the unique attributes of each individual.The Universities offer numerous programming opportunities for students throughout the year.  Series, sessions and/or special events may focus on networking, leadership skills, team building, philanthropic participation, exposure to creative arts and entertainment.  The sky is the limit.
MISSION & GOALS OF US INSTITUTIONS
Provide opportunities for students to learn, gain and/or improve their: leadership, organizational, communication and networking skills

Foster active learning opportunities that catalyze the academic experience

Encourage a sense of civic responsibility through programming/events

Promote leadership, teamwork, communication, physical, cultural, ethical, moral, spiritual and social growth  

Encourage and support diversity 

Encourage students to explore their beliefs and convictions 

Support academic endeavours

Encourage students to make a lifelong commitment to education and evolution of self

Encourage students to actively participate in: universities, local and global communities
Graduate Services provide assistance in finding the opportunities for work study experience program internships, OPT's and any other employment and needs for new and current students as well as alumni. Universities also offer workshops where you will be able to learn skills necessary to successfully enter a job market. We will provide mentoring where you will gain additional skills so your career can flourish. Each student will have an opportunity to meet with faculties, on a one-on-one basis where they can work together in creating a successful career path for each individual student.
As a freshman, you will get to know other new students by living in University residence halls. Spacious townhouses, apartment-style cottages and special interest houses are also available. All housing areas are fully furnished, and offer the use of free washers and dryers, cable television and high-speed Internet access.The Health Centres at campuses can provide general health assessments, numerous diagnostic tests, wound care, first aid, physicals as well as referrals to specialists. The primary responsibility for Campuses Safety and Security lies with teams that include the Office of the President, the Office of the Provost and the Student Services Office. When you are ready to venture off-campuses, take a walk down the city's Main Streets to the row of restaurants and specialty shops. Or enjoy the city's nightlife — coffeehouses, shopping at the mall and movie theatres. 
Do you find the American education system to be confusing and different from the education system in your own country? Do you want to attend a university in the USA? A USA high school? A USA graduate school? The American education system offers international students the most diverse set of options in the world. In fact, an international student who elects to take advantage of the American education system can pursue anything from nuclear science to film and dance. The possibilities are almost endless.
The American education system requires that students complete 12 years of primary and secondary education prior to attending university or college. This may be accomplished either at public (or government-operated) schools, or at private schools. These 12 years of schooling (or their equivalent) may also be completed outside the USA, thus giving foreign students the opportunity to pursue the benefits of the American education system and obtain a quality American education. Perhaps one of the most impressive facts is the large number of presidents, prime ministers and leaders from other countries who have experienced the American education system and graduated from a university or school in the USA. In many fields and industries, the American education system offers the most cutting-edge, sought-after programs at the world's best schools. That is why graduating from an accredited American school and being exposed to the rigors of the American education system is an investment in your future.
Should you study in the US? Why have so many international students chosen the US over another country? Does the US still welcome international student? What are your options? The United States hosts more international students than any other country in the world, a number fast approaching 600,000. In fact, international students comprise approximately 4% of the total undergraduate US University and college population, and 10% of the population for US graduate school. These international students from every continent in the world choose to study in the US because they believe that an American education would afford them the best preparation for their future. They leave homes, families and friends in order to pursue their dreams of an excellent education. In fact, International students contribute more than $13 billion to the US economy
US universities, colleges and schools constantly rank very high in world rankings. This is just one of the reasons to study in the US. Schools such as Harvard University, Stanford University, MIT, Julliard, Berkley School of Music, West Point, are all world famous and welcome international students. The US offers international students the most exciting, rewarding and comprehensive array of study options in the world. International students who choose to study in the US have almost unlimited choices. Furthermore, international students who successfully complete their degrees in the USA are highly sought-after by employers worldwide. While the reasons vary from student to student, there are 9 main advantages of studying in the US.
While the cost of an American education is high and can add up to tens of thousands of US dollars, it is an investment that will benefit you for the rest of your life. Since you will be required to prove you have the necessary financial resources in order to obtain an international student visa, it is very important to first calculate how much your total USA education will cost. The information in the Calculating costs section will help you. Please note that, in general, it is not easy to obtain an international student scholarship or international student loan since competition amongst applicants is fierce. There are literally thousands of students who apply for scholarships for international students and international student loans.
Once you have determined how much international student financing you will need, you must next determine how you will obtain that student financing. Are you parents financing your USA education? Have you obtained an international student scholarship? Have you been able to secure an international student loan?
Admission at US colleges and universities can be very competitive for international students. US vocational, ESL and high school admissions are generally less competitive, but there are exceptions. Much depends on the school in question and the qualifications of the international student. In order to be accepted at a TOP US school, you must have attained good grades, completed challenging coursework, obtained sufficient financing, and developed a strong command of the English language.
Less competitive schools have less stringent admissions for international students. Each school sets its own international student admissions requirements. Different schools will have different minimum requirements for grades as well as for standardized tests (such as the TOEFL and the SAT). Even within the same school, there may be different requirements pertaining to admissions for international students, depending on the major (or course of study) selected. For example, international students who want to major in engineering at a top USA university will be required to have completed more courses in math and science than students who want to major in business. Typically, the higher your grades and test scores, the better your chances of being accepted by at least one top school.