Guide to Quality of Life in Singapore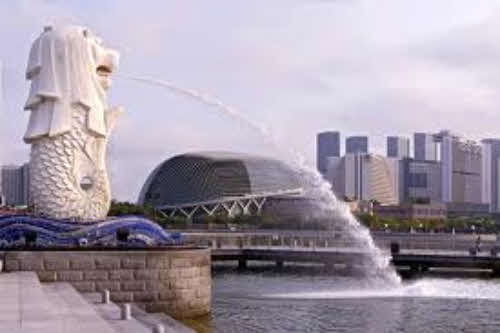 Quality of life is often used as shorthand for measuring how good one feels about one's life. There are formal procedures for calculating this measure that includes factors such as economic, social, physical, political and spiritual well-being. Singapore may be the smallest country in Southeast Asia but it has emerged as one of the best places to live in Asia with a very high quality of life measurement.
Singapore is known for its materialistic culture. People in this nation push themselves in pursuit of the 5C's – cash, car, condo, credit card and country club. There is constant pressure to excel even at a very young age and this places a lot of stress on the society. Despite this stress, Singapore emerged as the 'Happiest country in Asia' in a study reported by ABC News. 95% of Singapore residents appreciate the clean, safe and efficient society. The study also showed that in Singapore, family is the most important unit and despite materialistic goals, the family and community always take precedence. This is turn helps build a content and happy society.
The 2010 Quality of Living Survey by Mercer Human Resource Consulting revealed that Singapore ranked #1 in Asia for offering the best quality of life.
Factors that impact quality of life
The following factors play a key role in determining the quality of life in a given country:
Political and social environment

Economic environment

Socio-cultural environment

Health and sanitation

Schools and education

Public services and transportation

Recreation

Natural environment

Consumer goods

Housing
Political and social environment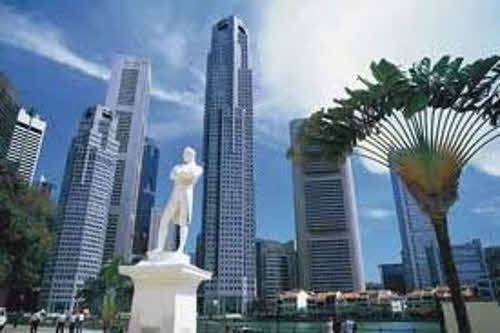 Singapore is known for its stable political climate. Despite being considered centralized and authoritarian, the political culture is pragmatic, rational and based on the rule of law. The highest goal of the government is the survival and prosperity of this small nation. This often means, having to make unpopular but hard and wise decisions in the interest of the nation. The government believes in being pro-active and thinking for the future. Although many Singaporeans refer to the current ruling party PAP (People's Action Party) as 'Pay and Pay', it is the PAP's governance and intellectual policy decisions that has contributed to Singapore's political stability, social harmony and economic prosperity. Infrastructure and conditions for investment, including ensuring the rule of law, were put in place.
According to Singapore's founding father Lee Kuan Yew, Singapore has been able to attract some 9000 multi-national companies, because it offers First World conditions in a Third World region. Good governance is having a good system that will ensure the country survives, so that citizens have secure lives. In 2012, the Political and Economic Risk Consultancy ranked Singapore #1 for having the best bureaucracy in Asia. The World Economic Forum's '2011 – 2012 Global Competitiveness Report' also reaffirms that Singapore has the highest public trust of politicians and the least burden of government regulation. According to corruption watchdog Transparency International's '2010 Corruption Perceptions Index', Singapore is perceived to be the least corrupt nation in the world.
Economic environment
Singapore boasts of a competitive, corruption-free, open business environment. The Port of Singapore is one of the busiest in the world as the country focuses on electronics and chemical exports to richer industrialized nations. However, over the years, Singapore has diversified its economy and today it has become a research & development hub, bio-medical hub, banking and finance center and in recent times the health-care destination of Asia. Today, Singapore is a knowledge-based economy and attracts multinational investments. Its open trade policies, social stability, world-class infrastructure and international communication links, are some of the reasons why foreign investors flock its shores. This is despite the fact that land and labor costs have risen sharply and employers have to pay a sizable portion of their employees' salary to their Central Provident Fund.
Singapore is the second most competitive economy in the world according to the World Economic Forum's 'Global Competitiveness Report 2011-2012. According to the Heritage Foundation's '2012 Index of Economic Freedom' Singapore is the second freest economy in the world. The country is also known for its low tax regime. In Singapore, personal income tax rates start from 0% and are capped at 20% for residents while non-residents are taxed at a flat rate of 15%. The corporate income tax rate in Singapore is approximately 8.5% for profits up to S$300,000 and a flat 17% above S$300,000. The GST or VAT rate is only 7%. Furthermore, there is no dividend tax, no estate duty, and no capital gains tax.
According to a report by financial advisory firm, Ernst & Young and the Japan External Trade Organization, Singapore was found to be one of Asia's best investment destinations for foreign firms. It has benefited from these firms, as they bring in capital, technology, management know-how and access to international export markets. Singapore has also realized the need to enhance its manpower and encourages top foreign talent to re-locate here. Hence the labor force is highly educated, competent and skilled. The country has consistently topped the World Bank's 'Doing Business' survey for the past six years in a row and it was accorded the top spot in BERI's '2011 Labor Force Evaluation Measure'.
Socio-cultural environment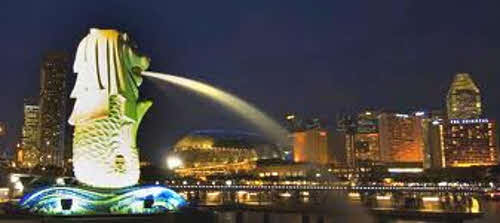 Singapore's social and ethnic fabric is a unique blend of cultures and people – Malays, Chinese, Indians and expats from various countries. Singapore's lifestyle is multi-cultural with each of these ethnic communities maintaining their unique way of life and at the same time living harmoniously. Singapore's society is cosmopolitan due to the influx of foreigners in recent times. Along with it comes openness towards people and respect for all. People are amiable and courteous to each other. High emphasis is placed on communal and racial harmony. Singaporeans are honest, highly disciplined and extremely hard working. There is respect for seniority, authority and social norms. While individualism is prominent, Singapore is a society that honors collectivism. Racism is taken seriously in the country. The Singapore government has laid down five basic 'Shared Vales' to develop a distinct Singapore identity – nation before community and society above self; family as the basic unit of society; community support and respect for the individual; consensus not conflict; racial and religious harmony.
Singapore is also known for its strict law enforcement procedures, for combating crime and other offences. While popular opinion holds that the country is extremely rigid and rule-bound – with heavy fines and caning as punishments – the legal framework has contributed to Singapore's stability and security. Women can move about freely even late at night, without the fear of being harassed. There has been no instance of mass shooting, serial killing, terrorist bomb attacks or civil unrest. Expatriates continue to cite safety as one of the most attractive features of living in Singapore. Singapore is the twelfth best country in the world for expect life experience according to HSBC's '2010 Expect Experience Report'. Gallup's '2010 Potential Net Migration Index' unveils Singapore as the world's most favored immigration destination. The country ranked #8 in the world for personal safety in Mercer's '2011 Quality of Living Rankings' and is the #1 place for Asian expats according to ECA International's '2010 Location Ratings System'.
Health-care
Singapore's population enjoys one of the highest levels of health and nutrition in Asia. The country is also renowned for its world-class health infrastructure, technological advancements in the health-care industry, expert doctors and specialists. The health-care environment is clean, efficient and safe. Singapore has adopted a public-private partnership in health-care financing. Central to this system is the 'Medisave', where every working individual has to make a mandatory monthly contribution to the Medisave portion of his Central Provident Fund account. This can then be used for payment of medical expenses. The government on its part provides good, affordable health-care and subsidized medical services to the needy, at public hospitals and clinics. Apart from registered pharmacies, pharmaceuticals are easily available in super-markets, shopping centers and departmental stores. Drugs are safe for consumption and have a high standard of quality. All medical practitioners are registered with relevant bodies.
According to a National Health Survey conducted by the Ministry of Health in 2004, there was a decrease in diabetes, cholesterol and hypertension levels. There was a significant increase in physical activity among the people. Singapore promotes a clean and green environment. It encourages a healthy lifestyle and diet. Cleanliness and hygiene are imbibed in its system, with fines for even failing to flush a toilet after use. The National Environment Agency conducts surprise checks all over the island for instances of mosquito breeding and imposes heavy fines at breeding sites. Steps like these have played a vital role in trying to contain the spread of diseases like chikungunya and dengue. According to a survey published by the Political and Economic Risk Consultancy in 2003, Singapore's health-care system was rated as the third best in the world (after USA and Australia), by expatriates in Asia. The World Health Organization in 2002, ranked Singapore health-care system as the best in Asia, ahead of Japan (ranked 10). It is interesting to note that in 2008, Singapore spent about S$10.2 billion or 3.9% of GDP on healthcare. Of this, the government expended S$2.7 billion or 1.0% of GDP on health services.
Schools and education
Since Singapore is a knowledge-based economy, great emphasis is placed on education. The education system arms individuals with the necessary skills and knowledge to survive in a globally competitive environment. Singapore's public schools have high standards of teaching and learning, with many of its students winning International competitions. Apart from the 3 internationally renowned local Universities – National University of Singapore, Nan yang Technological University and Singapore Management University – Singapore houses several internationally renowned world-class institutions like INSEAD, University of Chicago Graduate School of Business and United World College to name a few. The country has taken cognizance of a growing expat community and set up many International or Foreign System schools. These schools are registered with the Ministry of Education and follow a curriculum identical to those in their home country. However, they come with a price. Fees per year range from S$12,000 to S$30,000.
There are several reasons for Singapore's success in education. An updated syllabus relevant to the changing times, a highly competitive environment, streaming students according to academic ability, and a system based on meritocracy and esteemed teachers are some of the factors behind its success story. Most educational institutions provide scholarships and financial assistance to students from lower income households.
The National University of Singapore (NUS) Business School and Nan yang Business School (NBS) are both among the top 35 business schools worldwide according to the 2011 Financial Times 'Top 100 Global MBA' ranking.

Both the Nan yang Technological University (NTU) and the National University of Singapore (NUS) have been ranked among the top 60 in the 2011 global ranking of universities by Quacquarelli Symonds (QS), a company that provides information on higher education and career choices.
Public services and transportation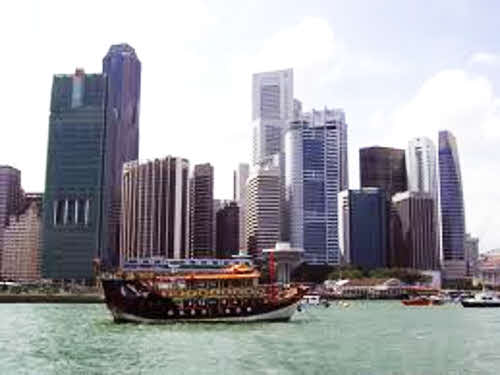 Singapore is acutely aware of the need to have good water, clean energy, clean air, and managing traffic congestion, water conservation, reliable energy supply and good urban planning. Over the past few years, the government has focused efforts on building Singapore as a 'Garden City' (green up the island and create a garden effect), with good urban planning and pollution control as key considerations. Today the city is clean and green and free of traffic congestion. Residents have access to well planned parks and nature reserves. The nation's clean water bodies provide reliable water supply and opportunities for sports and recreation.
The country has very progressive environmental policies as well and the government advocates the 3 R's – reduce, reuse and recycle. By 2007, 79% of the electricity used was generated by natural gas, which is among the highest in the world. Efforts are being taken to conserve its resources and mitigate the effects of pollution, climate change and population increase. Steps are being taken to make buildings energy and resource efficient, introduce skyline greenery, promote resource efficiency in business and encourage the use of public transport. Several initiatives such as 'Bring your Own Bag Day' at supermarkets, Clean & Green Singapore Schools Carnival 2008 and ABC Waters Programmed have gone a long way in trying to make Singapore 'a city within a garden'.
According to the National Environment Agency, air quality in terms of Pollutant Standard Index (PSI) was good on 93% of the days in 2010 and moderate on 7% of the days. In recognition of the progress and achievement that Singapore has made in integrated water resources management, the national water agency, Public Utilities Board, was awarded the prestigious Stockholm Industry Water Award in 2007. According to a survey conducted by Gallup, Singapore residents are more satisfied with the quality of their water than citizens in any other country surveyed in 2006-2007. According to a survey conducted in 2011, Singapore's air quality was rated the best in Asia beating powerhouses such as Hong Kong and Shanghai.
Singapore boasts of a highly efficient, hassle-free and affordable public transportation system, which includes taxis, buses and the modern Mass Rapid Transport (MRT) rail system. These modes of transport are air-conditioned and operate from 5:30 am until 12 mid-night and link the entire city. They are safe, clean and efficient. Bus and rail fares are relatively cheap when compared to other countries and cost anything between S$0.70 to S$2.50 per trip. Taxis on the other hand are more expensive. Taxis are reliable and drivers do not fleece customers or demand even a cent more than the metered fare.  The 2010 Public Transport Customer Satisfaction Survey revealed that more than nine in 10 or 92.2% of over 3,100 respondents surveyed were satisfied with the overall public transport services in Singapore, compared with 93.8% in 2009 and 89.5% in 2008. Satisfaction with both bus and MRT services were also high, at 90.2% and 95.4% respectively.
In order to curb traffic congestion, the government has introduced an Electronic Road Pricing (ERP) system. This means that you have to pay a minimum fee when you ply on certain congested roads and expressways in the CBD. Owning a car can be extremely expensive in Singapore, costing anywhere between S$60,000-S$100,000, excluding registration, insurance and tax costs. Leasing a vehicle is a cheaper alternative.
Singapore has also achieved excellent port and maritime growth. It has won several accolades such as: 11th most important maritime nation and Best Seaport in Asia. Singapore's Changi airport has also received several accolades and awards consistently. Its liberal air policy to open up to the rest of the world, emphasis on competitiveness, efficiency and service has made it the best airport in the world.
Recreation
Dining and shopping are the two most popular activities in Singapore. Most expatriates feel the lack of adequate recreational options and resort to exploring nearby places in Malaysia (Langkawi, Tioman, Genting etc.) and Indonesia (Bintan, Batam, Bali etc.) over the weekend. Singapore does have a vibrant nightlife and there are several bars and nightclubs that are frequented by patrons. Cinemas are another option that rates high on popularity. There are art festivals, plays, music concerts, cultural performances etc., but these options are seasonal and could be expensive. Another irritant for most expatriates is the ban placed on smoking in public places.
Natural environment
Singapore is a safe island to live in. It does not face the danger of volcanoes, earthquakes, typhoons, hurricanes etc. It is either hot and dry or cool and wet for most of the year.
Access to Consumer goods
Singapore's retail sector experiences brisk trading conditions practically all year round. With an increase in disposable income, housing boom and aggressive retail promotion, people spend on luxury items, automotive and household items like furniture and other consumer durables. Hence, every retailer is setting up shop in Singapore. According to the 1990 national census 'window shopping' was the number one leisure activity. Both Fast Moving Consumer Goods (packaged food, cosmetics, toiletries, household products etc.), and luxury brands are easily available. Many consumer durables have become basic necessities in Singapore. By the year 2003, most households had a television (98%), refrigerator (99%), hand-phone (89%), air-conditioner (72%), and a computer (70%). Time saving household appliances like washing machines (93%), microwaves and vacuum cleaners have also become common. Even for higher priced durables like a piano, organ or a car, ownership is fairly prevalent.
Hyper-marts like Carrefour and Giants are a one-stop shop where everything is available under one roof. Super markets like Cold Storage (popular with the expats), NTUC Fair Price (co-operative supermarket chain), Shop & Save have several outlets that dot the island. Most of these supermarkets offer promotions and discounts and also stock basic Mexican, Australian and Indian products. This apart, there are convenient stores like 7-Eleven and small local grocery shops near the housing estates. You would also find specialty supermarkets like Media-Ya (Japanese products and sea food), Tangling Market Place (American products), Tierney's (Scandinavian, Swiss and German products) and Mustafa (Indian products). Heat-and-serve meals, semi prepared food, frozen food, western-type convenience foods are gaining importance. Low fat foods, diet beverages, yogurt, fruits and other health foods are also becoming popular. Since Singapore imports every possible item from every corner of the globe, the choice is wide and prices are competitive.
Housing
Due to the recent influx of foreign talent in Singapore, housing is no longer as cheap as it used to be. The year 2011 saw unprecedented growth in the property market and expats felt the pinch as well. However, when compared to Hong Kong or Japan, housing is still affordable in Singapore. Housing falls under two main categories – public HDB flats (built by the Housing Development Board) and private condos/bungalows. The choice of housing purely depends on budget, location, facilities/amenities, transportation and personal preferences.
Most experts prefer to live in condos, close to their place of work or their children's schools. Condos are mid to high-rise buildings with stylish exteriors and interiors, 24 hours security, swimming pool, gym, tennis courts, BBQ pits and covered car parks. A three-bedroom condo close to the CBD rents at S$7,000-S$15,000, while units located outside the CBD rent between S$3,300-S$5,000. HDB flats, where 90% of Singaporeans live, are a less expensive option. However they do not come with the luxury amenities like swimming pools or gyms. The upside is that they are part of an 'estate', which has a neighborhoods center comprising of shopping malls, food courts/restaurants/hawker centers, a library, supermarkets, clinics and sports/recreational facilities. A three bedroom HDB close to the CBD rents at S$3,000 while at other locations it costs S$2,200-S$2,700. Experts from India, China and Malaysia find HDBs a viable and convenient option.
In a nutshell
Positive Factors
Easy country to adjust to when relocating from elsewhere

Modern, westernized environment

Scores high on safety and low crime rates

Wide use of English is appreciated and attracts foreigners

High quality transport, infrastructure and health facilities

Readily available and affordable domestic help

Clean, green and healthy environment to live in
MISCELLANEOUS
Electronics and appliances in Singapore are relatively inexpensive. A typical PC sells around S$800 while a regular laptop at about S$800 – S$1,200. You can buy a TV for anywhere between S$600 – S$10,000 depending on your personal preferences. A movie ticket sells for around S$10.00 and a copy of local newspaper will cost you about S$1.00. Concert prices start from S$12 and go up to S$150+. The national library annual membership fee for permanent residents is free with only a one-time registration fee of S$10.50 while the annual membership fee for foreigners is S$42.80. A pack of cigarettes cost from S$11.60 onwards. The average cost of a 640ml bottle of beer is around S$5.50.
Study in Singapore
Singapore collage and universities have gained a global reputation for excellence in education. By following a process of regular review, Singapore education institution is able to ensure that they meet the highest possible international standards. The government, which allows for the same high quality standards regardless of which institution our clients, chooses to study at.
Singapore has become an important international center for education due to its global eruptions, excellent service levels to international students and its favorable living and study conditions. People from over 140 nationalities live and study in Singapore making it one of the most multicultural societies in the world.
"The Singapore approach theoretical and technical education is now recognized as among the best and most innovative in the world. It has played an important role in Singapore economic performance, by greatly increasing the skill of worker and contributing to improved productivity."
HIGHER EDUCATION SYSTEM
Singapore universities from time immemorial have been offering a wide diversity of courses from the most traditional academic areas to most practical vocational orientation. Each of Singapore universities and collage have their own strengths and areas of specialization, they are all major contributors to the research and development in the country. Singapore universities required their students to take an active role in their education and place great importance on developing a student's ability to think creatively and critically. University qualifications include Bachelor, Graduate Diploma, Master, DBA and Ph. D Degrees.
Our experienced councilors will give you free guidance on the institution best suited to you and will also help you with the entire admission process. Admission requirements may vary from institution to institution but for most institutions you will need the following documents:
A completed application form (we will provide you with the correct form)

All academic transcript including year10, 12 and any higher education you have completed

Evidenced of English language proficiency (if available). Year 12, IELTS result and TOFEL may be acceptable for admission depending on the institution

Copy of your passport
In order to pursue your studies in Singapore, you need to obtain a Singapore students visa. Getting a British student visa may be a complicated matter and it makes sense to use the services of an experienced agency. We, at Asppen Overseas, have over 6 years of experience in handling such visa application and have an enviable visa success rate.
Singapore is a cosmopolitan city and a premier destination for lifelong learning complemented with world- class education institution. You will embark on a pedagogical journey that combines the best of global knowledge with the wisdom of Asian insights.

Here, you can immerse yourself in the widest range of educational offerings, and embrace a learning environment that is both inspiring and conducive. It is truly a place where you can enrich your mind and life.

Singapore education was launched by the Singapore government in 2003 to establish and promote Singapore as a premier education hub and help international students make an in-formed decision on studying in Singapore. This multi-government initiative is shared by the Singapore Economic Development Board, the Singapore Tourism Board, SPRING Singapore, International Enterprise Singapore, the Ministry of Education and the Council for Private Education.

AS THE MARKETING AND PROMOTION ARM FOR SINGAPORE Education, the Singapore Tourism Board (STB) assumes the responsibility of attracting international student to Singapore. The STB works very closely with Singapore education institution and education agents to reach out to potential international students through a range of promotional platform, including road shows, education fair, education talks and PR and advertising. STB 's efforts are focused on:

Building international brand recognition for Singapore as provider of quality education;

Providing platform for our institution to reach out to their target audiences;

Building credible marketing and information's channels so that potential students have access to reliable information; and

Ensure that international students have an enriching learning (and living) experience in Singapore so that they in turn can be valued ambassadors for Singapore.
Singapore is a nation that believes in education. Its reputation as a 'global schoolhouse' began with its British-based education system, and today a Singapore education is modern and global, with an emphasis on innovation and entrepreneurship.
Singapore universities offer an international mix of excellence, including three local universities and ten international campuses, including INSEAD and MIT. In all Singapore colleges you'll find high standards of teaching and learning, great links with industry and a dedication to education and research.
WE HAVE THE HIGEST STANDARDS OF INSTITUTION / COLLAGES WE ARE DEALING WITH

OUR COMPLETE CONCENTRATION HAS BEEN ON EDUTRUST APPROVED COLLAGES WITH A MINIMUM ACCREDITION OF 4 YRS

WE ALSO HAVE A TARGET VARIANT WITH REGARDS TO 1 YR & PROVISIONAL EDUTRUST

WE ARE ONLY PROMOTING KLC COLLAGES OF EDUCATION WHICH IS ONE OF THE OLDEST AND MOST REPUTED EDUCATION PROVIDERS IN SINGAPORE AND ARE 4 YEARS EDUTRUST CERTIFIED
Singapore is one of the UK's key markets in the Asia-Pacific. Its strategic location, first-class infrastructure and use of the English language and legal system have made it a popular location in the region for British businesses.
One of the Asian "tigers", with annual average growth in excess of 8% for more than three decades, Singapore is in the first division of wealthy nations by almost every yardstick. It has been hit by the current global economic slowdown, but its economy remains fundamentally strong. Latest figures are expecting GDP growth to be 2.2% for 2002 and between 2% and 5% in 2003.
Singapore is one of the UK's largest export markets outside of Europe. Our exports to Singapore amounted to over £1.6 billion in 2001, more than to any other country in the region. Over seven hundred British companies are represented here and more than 19,000 British nationals live here. Our foreign direct investment in Singapore amounted to nearly £6.3 billion in 2000.
Population
4.1 million
Language
Malay, Tamil, Mandarin Chinese and English are the official languages. But almost all Singaporeans speak English, which is the main language of business and administration.
Principal Religions
Buddhism, Taoism, Islam, Christianity, Hinduism and Confucianism
Local currency
Singapore Dollar (for the current rate of exchange consult a bank or visit Universal Currency Converter)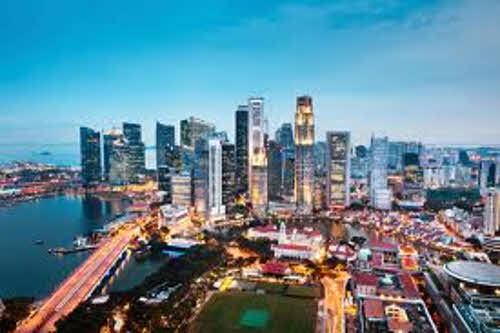 Singapore is a remarkable model of economic development. From independence in 1965, it has achieved almost uninterrupted growth of at least 8% per annum for over three decades. By the 1990s, Singapore had GDP per capital levels similar to many OECD countries, and it was acknowledged as one of Asia's "tigers".
Centralized decision-making and planning has been key to Singapore's development. The government has targeted particular industries for development (often over a long time frame) by putting in place world-class infrastructure and offering generous tax concessions. It has also established Government Linked Companies (GLCs) – like Keppel Corporation, SembCorp Industries and Singapore Airlines – with the intention that they become homegrown champions in strategic areas of the economy.
Singapore's economy relies on manufacturing, financial and business services, and commerce. Within the manufacturing sector, the dominant industry is electronics (electronics accounts over 30% of manufacturing output, and 60% of non-oil domestic exports), and Singapore is a manufacturing base for several of the world's leading electronics multinationals. Singapore also serves as a hub for South East Asia across an extensive range of financial and business services. In 1997, the government announced its intention to establish Singapore as the pre-eminent financial hub for the wider region and it has introduced significant measures to liberalize financial services. Singapore's historic role as an entrepot and trans-shipment center also continues to this day. Both its port and airport are world class, regularly winning industry awards and offering superior connectivity for shipping and the airlines.
Until recently, Singapore had experienced few periods of economic difficulty. But it was hit hard in 2001 by a downturn in its key global markets and a collapse in demand for electronics goods. As a result, Singapore experienced in 2001 its worst recession since independence: GDP fell 2.4% after growing almost 10% in 2000, and exports fell by almost 15%. Although its economy grew again by 2.2% in 2002 (largely as a result of increased exports from the biosciences sector), Singapore was hit hard again earlier this year by SARS (Severe Acute Respiratory Syndrome). The Singapore government handled the outbreak better than most, but the economic fallout was significant, particularly in the retail, tourism and consumer-services sectors (at its worst, visitor arrivals fell by more than half, retail sales plummeted by more than 80%, and many leading hotels had occupancy rates of less than 20%).
However, Singapore's economy remains fundamentally strong and there are signs that its economy is recovering again, albeit slowly. The Singapore government expects that, barring any further adverse external shocks, GDP will grow in 2003 by between 0% and 1.0%. Nevertheless, Singapore does still face a challenge in adapting its centralized economic system. The government has recognized that many of the established policies need to be changed, and has embarked on a process of creative destruction. This involves an intensification of measures to liberalize and deregulate the economy, and the active promotion of entrepreneurship.