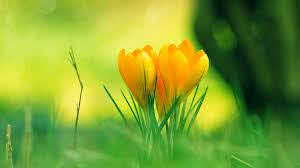 Since its existence from 2001 Asppen Overseas has been constantly providing quality and professional guidance to students. With this approach in our work, we have been able to win over the confidence of thousands of students, who approach us to fulfill their educational goals. We strive to provide best possible service to our students. The following achievements are the hallmarks of our success.

100 % of our students have been admitted in various Institutions Abroad


Over 99 % of our students are granted Visa of their first choice destination.


75% of our students are from references.

Member of APIEC
The early 1990s saw the advent of Globalization and paved the way for a more liberal India. In the ensuing years, a more open India took its rightful place as an integral part of the emerging 'flat world" and became an active participant in the global work force. Today, an increasing number of Indian youngsters are ready to transcend and look beyond national boundaries in favor of growth.
Most view an international education as an ideal springboard for embarking upon an international career and being globally competitive. With the primary objective of making Indian students more internationally aware and addressing the need to provide assistance to an ever growing outflow of Indian students, Two Qualified Professionals who were young and enthusiastic having an excellent academic and professional track record with a Globalized niche in experience and education to top it up, set up a consulting unit and worked very closely with student groups both at the undergraduate and graduate levels, guiding them into institutes of repute worldwide. Realizing the importance of International education and the role it had begun to play in the lives of thousands of young students in India, this endeavor evolved into a full fledged business entity: Asppen Overseas Ltd in 2001.
Today, with an extensive state of the art infrastructure, Asppen is optimally equipped to give unbiased education counseling with a global career perspective for higher education in the USA, UK, CANADA, SINGAPORE, AUSTRALIA, NEW ZEALAND, SWITZERLAND, CYPRUS, and IRELAND. We service students across all regions of India