Small country, big destination: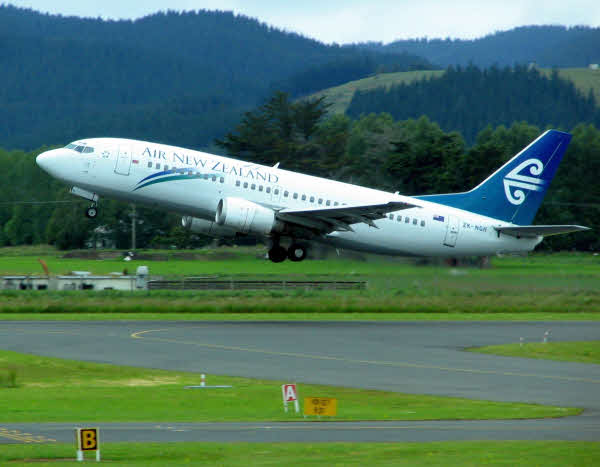 New Zealand's diversity – in landscape, climate, and people – has turned this small South Pacific country into a major destination far exceeding its global imprint.
On the international stage, New Zealand is a young country – the last habitable land mass on earth settled by humankind, a nation that's fresh, enthusiastic and prepared to give it a go, and a place to enjoy life as it should be.
From the inside, New Zealand's two main and countless off-shore islands offer vastly contrasting geographical and regional climatic conditions setting the scene for outdoor adventures and the unique Pacific lifestyle. 

Today's New Zealanders are the product of a diverse ethnic population – Māori, European, Pacific Island, and Asian for the most part – each different but together forming a rich cultural landscape that translates into an endless array of experiences and events.
New Zealand landscape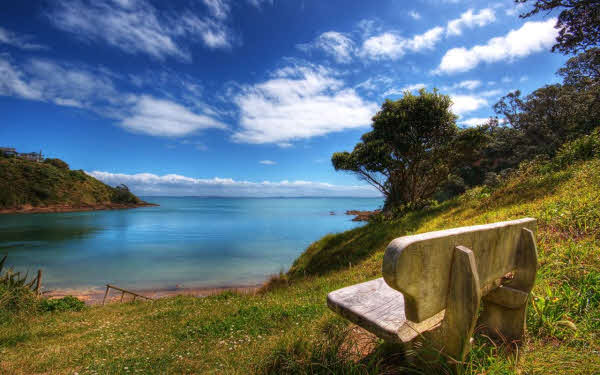 New Zealand's North and South islands – the largest landmasses and home to most New Zealanders – are divided into 25 geographical regions, each with distinct physical attributes, diverse heritage and attractions. 

From New Zealand's sub-tropical far north – where you can stand on the tip of the North Island to witness the merging of two oceans, to the deep south of the South Island – the final land mass before the ice shelves of Antarctica – each region has its own character and stories to tell. 

Few countries in the world can boast New Zealand's range of natural features – from high peaks and glaciers in vast mountain ranges to sub-tropical rainforests, lush rolling farmland to geothermal activity, white and black sand beaches to desert-like plains, and unpopulated islands – all within one compact land.
New Zealand culture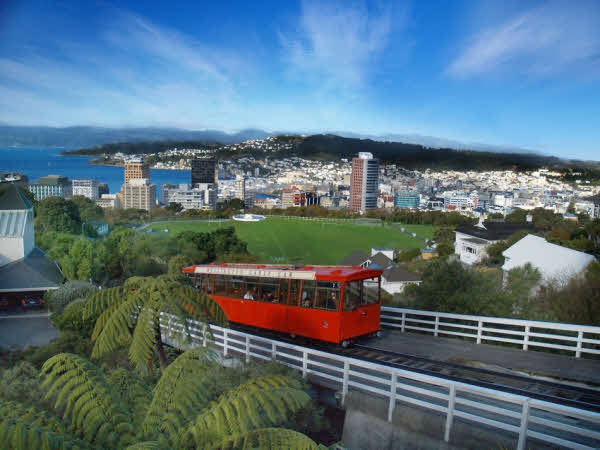 Nothing sets New Zealand apart from the rest of the world, more than its people – known colloquially as "Kiwis". 

Māori – the first to discover these islands – and European have most influenced the pervading culture and laid-back outdoor Kiwi lifestyle that combines the best of both cultures. 

The Māori traditions of kaitiakitanga / guardianship of the natural resources for future generations and manaakitanga / hospitality to other peoples have a significant influence on New Zealand life and how visitors experience the real New Zealand. 

Pacific Island culture has also infused the lifestyle. Auckland – home to the largest Pacific Island population in the world – is a melting pot of vibrant communities from the Cook Islands, Samoa and Tonga.
Kiwi Innovation
Ingenuity and innovation – a result of the youthful pioneering heritage – are characteristics Kiwis are renowned for. 

The tourism industry in New Zealand is no exception – the Hamilton Jet boat, ski plane, bungy jump, blokart and Zorb are all examples of Kiwi inventions that have pushed traditional boundaries of travel and embody the Kiwi sense of adventure. These examples have provided more unique ways to experience some of New Zealand's most scenic locations. 

New Zealand continues to push innovation in a range of other fields, from its traditional export industries of agriculture and dairy, to newer growth areas such as film production, fresh cuisine and award-winning wine.
Eventful New Zealand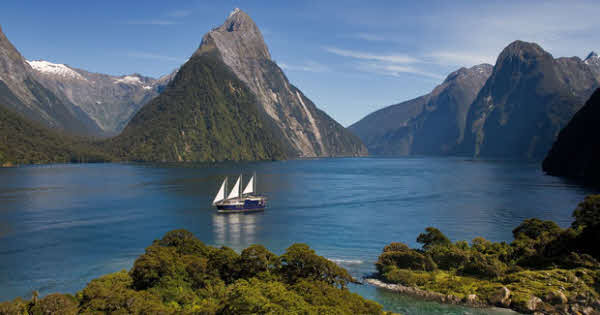 Kiwis love to get out and about and are great supporters of any event. They're also proud of their nation and love to share it with international visitors. 

New Zealand's annual events calendar offers a long list of diverse international, national and regional events to entice visitors keen to sample the country's best offerings. 

Whether it's tasting New Zealand's finest at food and wine festivals, competing in adventure sports on land or water, watching world class entertainers or participating in sporting fixtures and cultural festivals, there's always something on somewhere. 

Events provide a valuable insight into local culture, and uniquely New Zealand happenings like Matariki / Māori new year and Te Matatini – the national Māori performing arts competitions – or the colorful Pasifika Festival are an opportunity for visitors to rub shoulders with local cultures. 

The quirky World of WearableArt Awards held annually in Wellington have gained international renown, and head a long list of art and cultural events that exist nowhere else in the world.
Major international events
New Zealand is a sporting nation, which has produced some of the world's top athletes, notably in multi-sports, rugby, and yachting, and regularly hosts major international sports events. 

Major sporting events have included the 100% Pure NZ Winter Games (2010 / 2011), World Rowing Championships (2010), America's Cup (2000 & 2003), and the Commonwealth Games (1974). 

Rugby World Cup 2011 was the biggest ever-international event held in New Zealand. The 40 pool matches played out in 12 venues throughout New Zealand, and the final rounds were hosted in Wellington and Auckland with the enthusiastic backing of a nation passionate about the game and their heroes, the All Blacks.
The six-week tournament attracted more than 133,000 international visitors – many of whom also took the opportunity to stay on to experience a real New Zealand holiday by visiting regional destinations and attractions.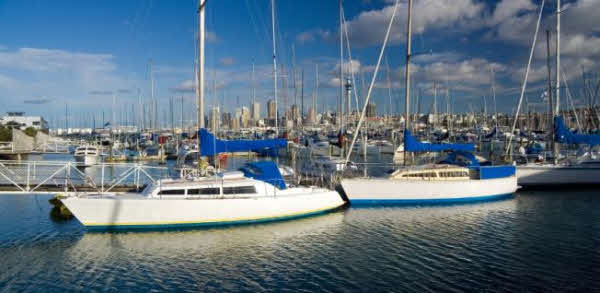 Seasons in New Zealand
Since Maori, the indigenous people of New Zealand, named these islands Aotearoa or 'land of the long white cloud', the seasons have been of paramount importance to New Zealanders, many of whom make their living on or from the land and sea. New Zealand has mild temperatures, moderately high rainfall and high sunshine hours throughout most of the country. Two main geographical features, the mountains and the sea dominate the climate. It is subject to influences from east, west, south and north, and varies from day to day – it's not unusual to experience 'four seasons in a day' so visitors should be prepared for some variances.
The changing seasons create a series of adventure playgrounds in the landscape for a vast range of leisure and sporting activities.
New Zealand's varied geography changes as each season casts its own interpretation on the landscape, revealing spectacular adventure playgrounds for every recreational pursuit.
Spring in New Zealand
Spring in New Zealand officially occupies the months of September, October, and November. After winter, spring brings a season of milder temperatures and a burst of growth as orchards and gardens blossom. It's a good time to get out and about, and experience New Zealand's prolific wildlife as the forest fills with birdsong and colonies of marine life – such as penguins and seals – come ashore to nurture their young.
Summer in New Zealand
Summer in New Zealand takes over the months of December, January, and February. New Zealand's Christmas season is illuminated by the brilliant red blooms of the native 'Christmas tree' – the pohutukawa is a flowering coastal tree loved by birds and beach goers looking for a shady spot. Summer is the traditional time for holidays which many Kiwis spend relaxing at the family 'bach' or 'crib' – the local name for a holiday house. It's a time for outdoor pursuits, watersports and barbeques, and a long calendar of festivals from food and wine to music or sporting events.
Autumn in New Zealand
Autumn in New Zealand stretches from March through to April and May. New Zealand most often experiences good weather during autumn as the countryside explodes into vibrant colors – gold, red and orange. With settled weather and cooler days, it's the perfect time for experiencing New Zealand's many cycling or walking tracks. Autumn is harvest time, and the opportunity to taste some of New Zealand's finest flavors at farmers' markets and vineyards throughout the regions.
Winter in New Zealand
Winter in New Zealand kicks off in June, and runs through July and August. This is the time to hit the slopes as winter brings snow to the mountains of the North Island's Central Plateau and the great Southern Alps of the South Island – an alpine playground that's bigger than the European Alps. Elsewhere, in coastal areas, visitors can still expect to find milder temperatures and pleasant conditions for many other outdoor activities
Economy
Currency: New Zealand Dollar (NZD)
GDP: NZ $202.1b (Mar 12)
GDP per capita: NZ $45,769 (Mar 12)
Real GDP growth: 1.7% (Mar 12)
Inflation: 1.0% (Jun 12)
Official cash rate: 2.5% (Jul 12)
Unemployment: 6.8% (Jun 12)
Total exports: NZ $48.4b (Mar 12)
Total Imports: NZ $45.6 (Mar 12)
Major exports: Dairy, meat, wood, oil, machinery and equipment, fruit, seafood, aluminum, wine
Major imports: Machinery and equipment, vehicles and aircraft, petroleum, electronics, textiles, plastics
New Zealand's economy is small, open and mixed. Historically benefitting from a preferential agricultural trade arrangement with the UK, successive governments sought to maintain New Zealand's high standard of living through overseas borrowing and increasingly protective economic policies following the UK's entry into the European Economic Community. New Zealand began to diversify its foreign markets and made a series of far-reaching structural reforms from the mid-1980s, which opened up the economy to competitive pressures and world prices. It went from being one of the most regulated economies in the OECD to being one of the least regulated.
New Zealand now has sizeable manufacturing and service sectors, complementing the highly efficient agricultural sector. The agricultural, horticultural, forestry, mining and fishing industries play a fundamentally important role in New Zealand's economy, particularly in the export sector and in employment. Overall, the primary sector accounts for roughly 7% of GDP and contributes over 50% of New Zealand's total export earnings. Dairy products alone account for 22% of exported merchandise.
Services account for around two-thirds of New Zealand's GDP and manufacturing almost 15%. Tourism, which has been growing rapidly in recent years, is one of the country's most important sources of foreign-exchange revenue, now accounting for 9% of GDP. The sectors of retail and wholesale trade, restaurants and hotels are major components, accounting for about 25% of the services sector.
New Zealand's main trading partners are Australia (19.3%), China (14.1%), the United States (9.5%), Japan (6.7%), the Republic of Korea (3.3%) and the United Kingdom (3.0%). While New Zealand exports a greater quantity of goods to the United States, the value of exports to China is higher and is expected to increase further. Together, European Union members take 12% of exports (in value terms) and provide 16% of imports.
New Zealand's economy experienced strong growth in the 1990s and early 2000s, although growth slowed during 1997 and 1998 in line with key Asian trading partners. New Zealand went into recession in early 2008 and the economy deteriorated sharply following the onset of the global financial crisis. Overall, the New Zealand economy contracted for five quarters and a cumulative 3.3%. Though New Zealand's economy returned to growth from 2009, the rate of growth stalled in 2010-2011. NZ Treasury forecasts that the economy will grow at an average of 3.0% over the next three years.
Several large earthquakes that struck Canterbury in 2010-2011 disrupted economic activity but the rebuild will provide an internal driver of growth expected to offset the negative impact coming from abroad. Much of the rebuild cost is met from insurance claims, which means that progress is largely independent of the state of the world economy. As the rebuild and broader economic recovery gather pace, government will progressively withdraw monetary and fiscal policy stimulus, with public operating deficits expected to be replaced by surpluses by 2015.
Higher Education
Students with the NCEA Level 3 can choose from 8 universities. The University of Auckland, the University of Canterbury in Christchurch, and Massey University are among the more prominent ones. Studying at a university in New Zealand does not come cheap, however, with tuition fees varying from NZ$ 4,000 up to NZ$ 25,000 a year.
In addition to the universities, there are a number of other tertiary education institutions, such as Polytechnics, Colleges of Education, and the so-called wānanga. These provide higher education with a heavy focus on Maori culture.
Secondary Education
Students in New Zealand complete 8 years of primary education before starting secondary school when they are around 13 years old. After 3 years of secondary schooling, students receive the National Certificate of Educational Achievement (NCEA), Level 1.
They can then leave school and immediately start a job. Those who remain in school can take Level 2 of the NCEA a year later. This qualifies them for studying at one of New Zealand's Technical Institutes, institutions offering vocational training and technical degrees. After yet another year of secondary education, the successful completion of NCEA Level 3 then grants students access to universities.
Education
There are several schools, mostly in the Auckland area, which offer the International Baccalaureate (IB) degree. Most expats, though, prefer to send their kids to the local public schools. The New Zealand school system has an excellent international reputation.
Education in New Zealand follows the common division into primary, secondary and tertiary education. Public schools are free of charge, although there are numerous private schools, which charge tuition fees. For children living in remote areas, the government has established a public distance-learning program, the so-called Correspondence School.
Childcare
Expatriates with smaller kids have many options to choose from when it comes to finding daycare or early childhood education opportunities. There are kindergartens for children aged 3 to 5.
So-called play centers are also very popular. This childcare concept originating in New Zealand has parents of the attending children managing the establishment and running the sessions. Babysitters, nannies and other private daycare opportunities are readily available.
Healthcare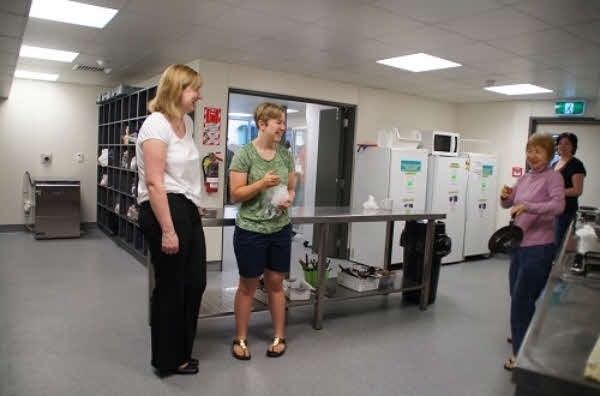 Although this fact is not widely known, New Zealand has one of the most comprehensive public healthcare systems in the world. As it differs considerably from US American or European systems, however, it is essential for expats-to-be to familiarize themselves with the details.
Certain kinds of medical services are provided for free for all residents. These include, among others, treatment at public hospitals, x-rays, and laboratory tests, as well as dental care for schoolchildren. Additionally, fees for visiting a general practitioner are heavily subsidized by the government. Those considering moving to New Zealand should note, however, that only expats whose work permit is valid for two years or more are eligible for publicly funded healthcare.
As services such as dental treatment for adults are generally not included, it is furthermore recommended to take out additional private health insurance, even for those who are covered. Many residents also procure additional private coverage in order to gain access to private healthcare providers.
Housing Costs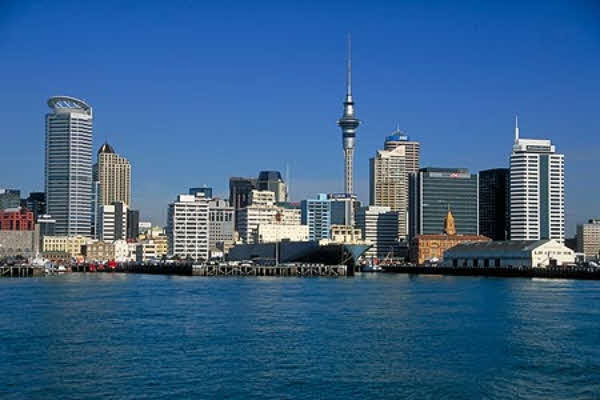 When renting a home in New Zealand, you can expect to pay around NZ$ 600 to NZ$ 800 a month for a 4-bedroom apartment or a small house, utilities not included.
Rents in the bigger cities, especially in Auckland, can be more expensive as the number of rental apartments and houses is somewhat limited. This is particularly the case in the popular neighborhoods along the coastline. Most houses and apartments are rented unfurnished, usually equipped only with basics such as carpeting, lights and possibly a stove.
NEW ZEALAND EDUCATION SYSTEM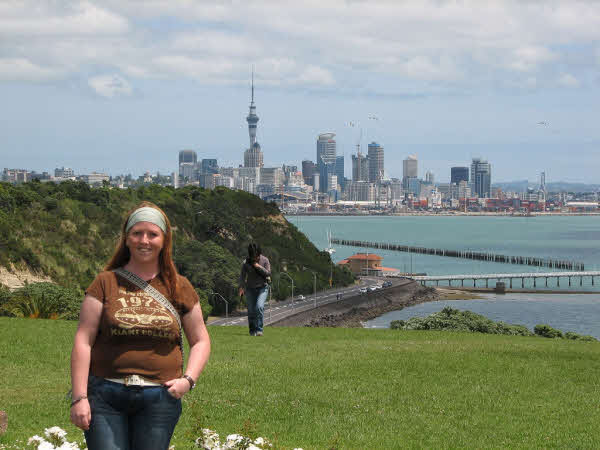 New Zealand Collage and Universities have gained a global reputation for excellence in education. By following a process of regular review, New Zealand education institutions are able to ensure that they meet the highest possible international standards. The education system is supervised by the government, which allows for the same high quality standards regardless of which institution our clients choose to study at.
New Zealand has become an important international center for education due to its global reputation, excellent service levels to international students and its favorable living and study condition. People from over 140 nationalities live and study in New Zealand making it one of the most multicultural societies in the world.
We at Asppen help you in Choosing and pursing the right career, which has become an extremely difficult Task with changing times. Career planning certainly requires an expert's guidance in terms of gaining insight into the educational opportunities available in India as well as abroad. Acquaintance with the pre- requisites of admission and other formalities involved is equally important.
Aspen Overseas has assisted thousand of students to opt for higher studies in, New Zealand, and has further helped them with settlement advice and Expert guidance with regards to there settlement after the successful completion of their course.
Asppen has helped launch the international careers of thousand of student and professional from the Asian subcontinent in the last decade. Student's trust in us has resulted in over 80% of our business from referrals.
APPLICATION PROCESS
APPLYING FOR VISA
In order to pursue your studies in New Zealand, you need to obtain a New Zealand student visa. Getting a New Zealand student visa may be a complicated matter and if makes sense to use the services of an experienced agency. We, at Asppen Overseas, have over 12 years of experience in handling such visa application and have an enviable visa success rate.
APPLYING FOR ADMISSION
Our experienced counselors will give you free guidance on the institution best suited to you and will also help you with the entire admission process. Admission requirements may vary from institution to institution but for most institution you will need the following documents:
. A completed application form (we will provide you with the correct form)
. All academic transcripts including year 10, year 12 and any higher education you have completed
. Evidence of English language proficiency (if available)
Year 12, IELTS result and may be acceptable for admission depending on the institution
. Copy of your passport
OVERALL RATING SYSTEM ADOPTED BY EDUCATION PROVIDER'S IN ZEW ZEALAND
New Zealand education system is divided into levels of study.
There are various Levels of Courses Available in New Zealand which are Essentially Divided into Levels starting From Levels 5 to Level 9 for Various Subjects / Streams Such as Business / Information Technology / Health / Hospitality and etc. These courses are Decided based on the Persons Previous Background Academically, Keeping in Line with the Academic Interest Future Prospects of an Individual.
STEP-1 ADMISSION TO COLLEGE
To apply for admission at collage there are certain requirements that's varies according to collage and courses. The major requirements are as follow:
Valid Passport:
All Academic certificates (minimum requirement 5.5):
Work Experience reference letter if applicable:
Photograph.2
Admission will be forwarded to collage along with above-mentioned supporting document. Collage will assess student's eligibility and send letter of offer that contains details of courses and fees. There will be also description of minimum deposit of fees. When student deposit fees to collage then collage issued COE (Confirmation of enrollment)
STEP -2 VISA APPLICATION REQUIREMENTS
To get a visa or permit to study in New Zealand you must meet requirements for international student.
1. Student VISA application Fees 11100 INR).
2. Passport having validity of at least 1 year on the date of submission of file
3. Complete & Signed Student "VISA/PERMIT Application Form" along with photograph specified on form.
4. SOP (Statement of Purpose).
5. All Academic certificates from secondary to Higher Education.
6. IELTS score of at least 5.5, or evidence of having met English language entry requirements for the courses of study in NZ, which ever is higher;
7. Student's immediate family's verifiable evidence of funds to meet the educational and living expenses in NZ – including paper trail to explain any recent high value deposits in accounts;
8. No more then three immediate family members as financial guarantors
9. Verifiable Evidence of regular source of sufficient income of financial guarantors;
10. Intended course of study relevant to qualifications and / or work experience Demonstrated career progression opportunities
11. A gap year after study of no more then 12 months.
12. Police Clearance Certification if study is more then or equivalent to 2 years.
13. Full Medical Examination if study is more then or equivalent to 1 year.
IF ACCOMPANIED BY DEPENDANTS
Proof of relationship with main applicant i.e. Marriage Certificate / Birth Certificate / Adoption Documents. Complete application form of Visitor / Work / Study permits. Along with specified photograph.
Valid Visa Application Fees. INR 6800.
All Academic certificates.
Work Experiences Evidence if application (Work Reference Letter, Salary Proof, ITRs detail).
Police Clarence Certificate for each accompanying dependent that is over 17 years old.
Medical Examination report of each accompanying dependent
MODE OF FUNDS
1. Saving accounts (Minimum Balance in last 6 months)
2. Term Deposits / fixed deposit (Minimum Balance in last 6 months)
3. Loans – education lone / demand lone / personal lone (if two education lone are taken from two different banks NOC required from both the Banks.
4. Public provident fund – must be 5 years old at the time of visa application
5. Post – Office Deposit: –
MIS at least 1 year old at the time of visa application
RD at least 3 three old at the time of visa application
Time deposits for 1 year must be 6 months old and they're on for 2 or more years must be one year old Senior citizen saving scheme should be 1 year old.
6. Line of credit- disbursement letter of statement must be provided.
7. Third party sponsorship from blood Relatives or relatives defined as per list (kindly contact the counselors for further clarification on financial matter and etc.
MODE OF FUNDS
Over and above the stipulated Policies of Acceptable mode of Funds that are used:
The latest and new Strategy which stands introduced into the Student Permit System stand to be FTS (Fund Transfer Scheme) wherein the Client needs to display complete Funds for the Entire one Year Courses that stands to be Total Fees for 1 year plus living Expenses at the Rate of 15000 NZD for 1 year. Under this Scheme no Old Funds are Required Recent Funds need to be displayed without showing any source of Funds.
ACCEPTABLE FINANCIAL INSTITUTES
Scheduled Public Sector Banks
1. State Bank of India
2. State Bank of Bikaner and Jaipur
3. State Bank of Hyderabad
4. State Bank of My sore
5. State Bank of Patiala
6. Allahabad Bank
7. Andhra Bank
8. Bank of Baroda
9. Bank of Maharashtra
10. Indian Bank
11. Punjab National Bank
12. Syndicate Bank
13. Vijay a Bank
14. Jammu and Kashmir Bank
15. Canara Bank
16. Central Bank of India
17. Corporation Bank
18. State Bank of Indore
19. Dena Bank
20. State Bank of Saurashtra
21. State Bank of Travancore
22. Indian Overseas Bank
23. Bank of India
24. Oriental Bank of commerce
25. Punjab and Sind Bank
26. Union Bank
27. South Indian Bank
Scheduled Private Sector Bank
1. Vysya Bank Ltd.
2. Axis Bank Ltd.
3. Indusind Bank Ltd.
4. HDFC Bank Ltd.
5. Centurion Bank Ltd.
6. IDBI Bank Ltd.
7. ICICI Banking Corporation Bank Ltd.
8. Kotak Mahindra Bank
Scheduled Foreign Banks
1. ABN Amro Bank Ltd.
2. Standard Chartered Bank ANZ
3. Hong Kong and Shanghai Banking Corporation
4. BNP Paribas
5. Nova Scotia Bank
LIVING EXPENSE
A completed ' Sponsoring a student ' form, in which your sponsor gives a financial undertaking that he or she can transfer to New Zealand NZ $15,000 a year: this amount is considered minimum for a year's living expenses.
A letter from your educational institute conformation that your living expenses have already been paid for as part of your fees
An award of a full New Zealand scholarship
A bank document showing that funds of the required amount will be available to you in New Zealand ($ 1000 for each month of your stay for short term study, $ 15000 a year for long term study). Living expenses for all applicants can be estimated as:
Living EXPENSES FOR STUDENT – 15000 NZ$ / year for long-term study.
Living EXPENSES FOR SPOUSE -5000 NZ$ / year. (If student's study is in the area of absolute skill shortage list or Post Graduate Study).
Other wise Living Expenses for Spouse -12000NZ$
Living Expenses for each child (under 18 year old) 2500NZ$
COURSES AVAILABLE
In New Zealand student can take admission in following mentioned area of study according to his/her previous background of study or work. In New Zealand there are three main future growth areas that offer considerable opportunities to increase its prosperity. These areas are: Biotechnology, Information Communication Technology and Creative Industrial. It is advisable for student to take admission in studies related to this area.
AREAS OF STUDY:
Health and Social Care
IT and Computer Science
Graphic and Web Designing
Multimedia Designing
Film Animation
Electronics
Engineering
Business Management and Administration Studies
Hotel & Tourism Management
Some other courses are also in short-term demand list i.e. Horticulture, Viticulture, Agriculture, Construction, Architectural,
APPLICATION PROCESSING TIMES
Applications with POSITIVE PROFILES will be processed for initial assessment in 15 days. Factors that determine a Positive Profile
Good Academic records.
IELTS score of minimum 5.5 or high (preferred Academic Module).
Student's immediate verification evidence of funds to meet the educational and living expenses in NZL.
No more then two immediate family members as financial guarantors.
Verifiable evidence of regular source of sufficient income of financial guarantors.
Intended course of study relevant to previous qualification and work.
A gap year after study no more then 1 year.
Clear Health and Character requirements.
Normal profile applications will be processed within 8 to 10 weeks if they are put into the Managed Queue List. WORK LIMIT
Student can work 20 Hrs. /week, plus Regular Summer Vacations / or Any Recommended Winter or Summer Holidays that fall in Preview.
Partners of Students can apply for work if student is studying in area of absolute skill shortage or Post Graduate Study level 7.
Partners of student cannot apply for work if student is studying under level 7
Partners of Students normally are on Tourist Visa during the duration of the Main Applicants Study Permit, unless and until SO they have filed for some sort of Status Change once upon reaching there.
Airport pickups:
Please inform your client relation's officer (CRO) that you require an airport pickup on arrival in New Zealand. This should be done once your ticket is confirmed. Your CRO will contact the institution to arrange for an airport meet and greet service and transport to your accommodation.
Accommodation:
Our office is able to help you if require temporary or long – term accommodation. If you do not have accommodation already organized in New Zealand you could request us to arrange temporary accommodation for you. Temporary accommodation is best suitable to the students who are unsure whether they will live on a short or long term basis. Various type of accommodation is available in New Zealand and these include:
Home-Stay:
Living with a family in their house that has been organized by the institution is often best for young students or students staying on a temporary basis.
Renting:
Many students get together to rent or share a flat or house. Sharing the rent and other expenses reduces living costs. University Housing:
The majority of universities have student accommodation either on or near campus. Facilities are shared amongst students in the flat or house. Most universities have an accommodation office that can provide students with temporary or long- term accommodation services. To avail the accommodation services you need to book in advance, as places can be limited.