Britain's Story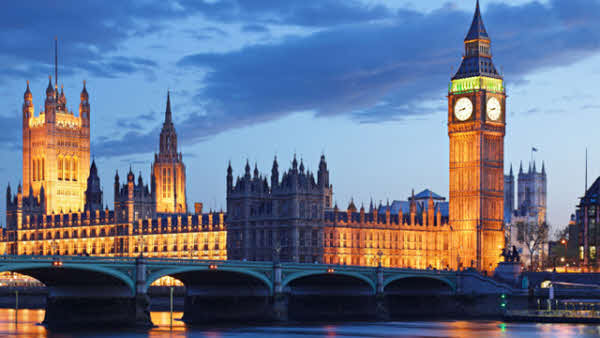 Great Britain was the dominant industrial and maritime power of the 19th century and played a leading role in developing parliamentary democracy and in advancing literature and science. At its peak, the British Empire stretched over one-fourth of the earth's surface.
The first half of the 20th century saw the UK's strength seriously depleted in two World Wars. The second half witnessed the dismantling of the Empire and the UK rebuilding itself into a modern and prosperous European nation. As one of five permanent members of the UN Security Council, a founding member of NATO, and of the Commonwealth, the UK pursues a global approach to foreign policy.

Victorians: 1837 – 1900 
Victoria
The longest reigning British monarch – became Queen in 1837, aged just eighteen. During her reign, she introduced a number of constitutional changes and the spirit of these changes led to the publishing of the people's charter, which laid out six demands including universal manhood suffrage and annual parliamentary elections. The charter was continually rejected in parliament, but today five out of the six original demands are firm parts of the British constitution.
Early 20th Century: 1901 – 1944
The early twentieth century saw advances in science and technology that were unimaginable in previous eras. Among the ground-breaking achievements of this period were: the invention of the television by the EMI-Marconi Corporation; and subsequent founding of the British Broadcasting Company (BBC); the discovery of penicillin by Alexander Fleming; and insights into the structure of the atom, which led to the development of nuclear weapons and energy.

Post World War II: 1945 – 2010
In 1945 the Lab our Party won their first general election, going on to form the National Health Service, which many regard as Labour's greatest achievement. Post-war rationing continued, but the era was marked by public enthusiasm and hope for the future. Since then, Britain has faced a number of economic crises, but survives today as one of the world's leading trade and financial centers, with advanced public services and a thriving economy.
Religion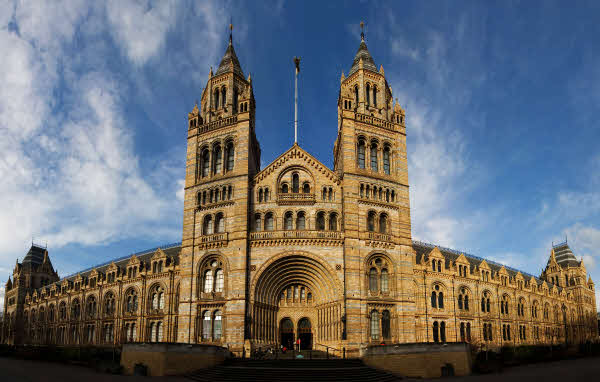 A multi-faith society
The official religion in Britain is Christianity as practiced by the Anglican Church. Followers of this branch of Christianity are known as Protestants and make up the majority of the population, although there are also many Catholics. Christians constitute about 71% of the population, but Britain is a multi-faith society and all other religions, including; Buddhism, Hinduism, Judaism, Islam and Sikhism are freely practiced. About 23% of Britain follows no particular religion.
Major Cities of UK:
London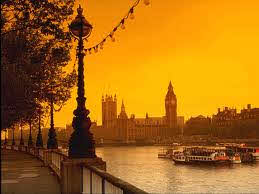 Weather
Although London is a beautiful city with many indoor attractions, it is sometimes rainy or cold during the autumn and winter months (October to April). In summer the average high temperatures are around 23°C (73°F). Winter months are cold with highs around 7°C (45°F). September and October are especially wet and rainy.
Places to stay
Since London is a big city and tourist destination there are many places for someone to stay during their trip. There are many hotels (luxury and tourist), Bed and Breakfast hotels and flats (hotels apartments). Many of these accommodations are located within walking distance of many tourist attractions. Prices vary depending on the type of hotel you choose. Luxury and tourist hotels tend to be more expensive. Bed and Breakfast homes are usually on the more affordable side and include breakfast in the morning. Flats are apartments rented out to tourists. These are ideal for stays longer than one week in length
Getting around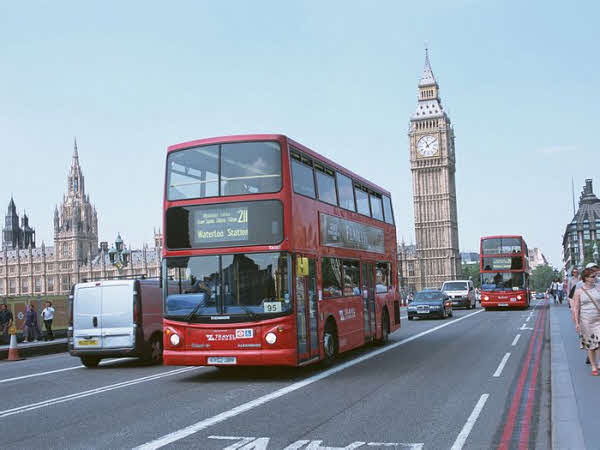 There are many ways to move around the city of London, such as walking or taking the Tube (the subway) or bus. Many of London's attractions are within walking distance of each other. Obtain a good tourist map or guidebook to see which can be managed on foot. These will also have an Underground map.
Underground
The London Underground is a popular way to travel around London. It is considered the easiest and quickest way to move around. The Underground has 12 lines that run from Monday to Saturday between the hours of 5 am to midnight. Although it also runs on Sunday, the hours of operation are reduced.
Bus
Another very popular way to move about the city is to take the bus. This mode of transportation provides 24-hour service all week. Some buses even offer tours to point out historical landmarks and tourist attractions. Taking the bus requires that you have already purchased a ticket. These are easy to obtain at any ticket machine near major stops. Prices of a bus pass vary depending on the number of days with a one-day pass at £3.80 and a weekly pass at £13.80.
Central London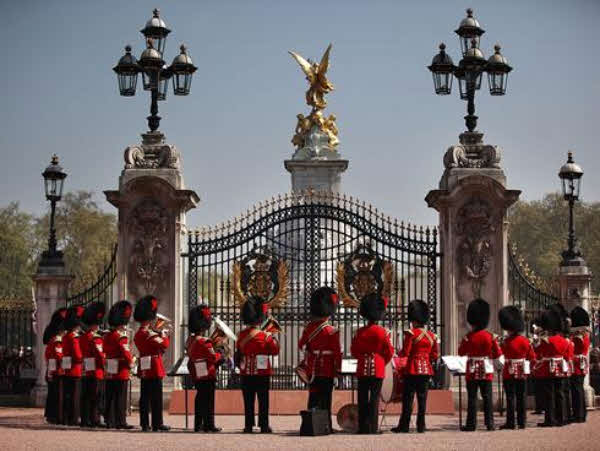 London is home to many tourist attractions that are known worldwide. Some of the most popular include the many museums located in the city, many of which offer free entry. The British Museum holds seven million exhibits that not only have to do with London, but Ancient Egypt, Greece and Rome, etc. Popular exhibits include the Elgin Marbles, the Rosetta Stone, 'Ginger', the world's oldest mummy, Lindow Man, etc. The British Museum is open seven days a week and is free. The British Library holds many literary exhibits and displays the original manuscripts of such classics as Alice in Wonderland, the notebook of Jane Austen, Charlotte Bronte's manuscript of Jane Eyre, Oscar Wilde's The Ballad of Reading Gaol, Magna Carta, a Gutenberg Bible, Codex Sinaiticus, the autograph of William Shakespeare, original music scores by Arthur Sullivan, Handel and Beethoven in a permanent exhibition of over 200 exhibits in The Sir John Ritblat Gallery. This gallery is open to the public seven days a week and is free.
The Victoria and Albert Museum in Kensington is the world's largest museum of decorative arts and design, housing a permanent collection of over 4.5 million objects. Named after Prince Albert and Queen Victoria, the museum was founded in 1852, and has since grown to now cover some 12.5 acres (0.05 km2) and 145 galleries. Its collection spans 5000 years of art, from ancient times to the present day, in virtually every medium, from the cultures of Europe, North America, Asia and North Africa. Admission is also free.
There are also historic or cultural attractions, the most popular of which include Buckingham Palace. This royal palace is still in use today. Here, visitors (approximately 15 million tourists every year) can witness the "Changing of the Guard" when a member of the royal family is in residence. During the summer months, some rooms are open to the public for tours. Other sights include The Tower of London, and historic royal fortress that holds the Crown Jewels of England. Nearby is the famous Tower Bridge, which is often mistaken by tourists for London Bridge.
Other attractions include Trafalgar Square, Covent Garden, London Eye, London Zoo, the Natural History Museum, the Globe Theatre, the London Bridge Experience, the Charles Dickens Museum and Madame Tussauds. There are many more attractions in the city itself, and in the surrounding areas. It is recommended that the visitor buy a good guide book to London and plan what he or she wants to see in advance. The larger museums, such as the British Museum and the Victoria and Albert Museum will take several days to get around. It is best to select a few objects that one particularly wants to see and concentrate on them.
London is the capital of England and the United Kingdom. It has been in influential city for two millennia and its history goes back to its foundation by the Romans.
London is one of the world's foremost global cities alongside New York City and one of the largest financials centers alongside New York City and Tokyo. Central London is home to the headquarters of more then half of the UK; S top 100 listed companies and more than 100 of Europe's 500 largest. The city influence in politics, education, entertainment, media, fashion, the arts and culture in general contributes to its global position. It is a major tourist destination for both domestic and overseas visitors.
Outer London
Outer London is very accessible from Central London by London Underground, London Buses, or London Taxi. Chessington World Of Adventures is a theme park within the Greater London boundary. Outer London offers attractions such as farms, golf courses, horse riding, theatres such as Rose Theatre, Kingston, Hampton Court Palace, and attractions similar to those in Central London such as museums and gardens, but not as high capacity. Other major shopping destinations in outer London include Kingston Upon Thames and Croydon. With Kingston 2nd to West End shopping and Croydon at 3rd. But with Kingston's setting next to the River Thames and Hampton Court Palace it can be a more desirable, historical shopping destination compared to other areas
Birmingham
The geographical heart of England, Birmingham began life as a sixth- century Anglo-Saxon village. Today, much of this city of over a million dates back to post-WWII redevelopment in the 1950s and 60s. Cutting edge museums and galleries, innovative theatres and excellent shopping have contributed to Birmingham's appeal as a weekend break destination. Don't miss the Balti Triangle, home to the Pakistani food in the UK, the hopping bars and cafes of Gas Street Basin, or the National Sea Life Centre
"Birmingham is one of the most culturally diverse cities in the world, never mind just the UK. The people are warm-hearted and generous… for anyone thinking of visiting 'Brum', don't hesitate, you will always find a welcome in the Heart of England."
Georgina, Italy
A city full of surprises
Welcome to Birmingham, a diverse and dynamic city, vibrant by day and by night, a city where yesterday and today combine to give you a glimpse into a city full of surprises. With its fascinating history and world-class cultural scene, combined with superb shopping, major international events and exhibitions, great nightlife and award-winning restaurants, Birmingham has a unique quality that brings with it an exciting and dynamic spirit. Read on to find things to do in Birmingham.
Culture and heritage
Cosmopolitan in its make-up, Birmingham is an exciting city, hosting a range of visual and performing arts and a variety of music and theatre, difficult to surpass. Home to the City of Birmingham Symphony Orchestra and Birmingham Royal Ballet, Birmingham really is a city of world-class culture.
Food and drink
The diverse and dynamic culture of the city is reflected in the wide choice of international cuisine and restaurants in Birmingham. Most famous of all is the area in the city known as the 'Balti Triangle'. This delicacy (a uniquely spiced curry served in an iron pot) originated on the Indian sub-continent and was perfected by chefs in Birmingham restaurants. You'll enjoy a memorable meal and at good value for money.
Shopping
Birmingham is a shopper's paradise, with restored arcades, modern malls and markets, boutiques and high street stores. Don't miss the Bullring in the heart of the city. With 140 shops and 2 department stores (including the architecturally stunning Selfridges), your only problem will be choosing where to start first!
Music and nightlife
When it comes to nightlife in Birmingham, you'll be spoilt for choice. Brindle place in the city's canal side development is the perfect place to start the night. Broad Street, lined with pubs, clubs and restaurants, is one of the busiest quarter miles in Europe. And no visit to Birmingham is complete without discovering the delights of the Jewellery Quarter and St Paul's Square, where you'll find great live music.
Glasgow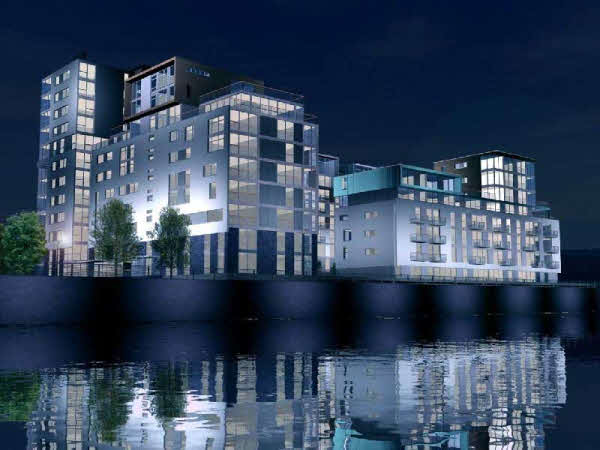 Glasgow is Scotland's largest city, famous for its culture, architecture, and design. Situated on the River Clyde on the country's west coast, it's known as Scotland's style capital – a title reflected in its innovative buildings, stylish shops, cultural centers, more than 30 art galleries and museums and an annual program me of performing arts and festivals. Spectacular Scottish countryside and coastal views are within easy reach and the city is only a short trip of 42 miles from Scotland's capital city of Edinburgh.
Memory of Glasgow
"I've stayed in so many cities I lost count long ago.  To my wife and I Glasgow is the best by far.  The food is fabulous and the shopping is some of the best in Britain – and you'll meet what we consider the best people on earth!" Tom, New York, USA
Culture & heritage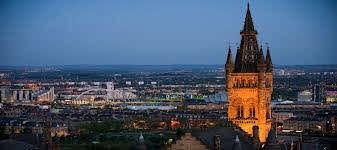 Glasgow has a history that stretches back to the Stone Age, but the hallmark of the city is its architecture. It's the Art Nouveau 'Glasgow Style' for which the city has become famous, and no visitor should miss a trip to the Glasgow School of Art, the undisputed masterwork of Charles Rennie Mackintosh, the city's most famous son.
Food & drink
Glasgow has so much to offer on a gastronomic night out. You'll find a huge diversity in both style of cuisine and price, with something to suit all palates and budgets. Take your pick from the trendy Merchant City Area or the more laid-back Byres Road in the city's West End for a cosmopolitan selection of top quality restaurants.
Shopping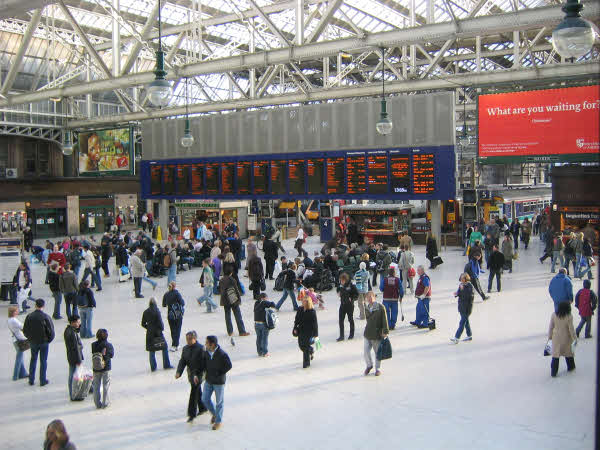 Plan for excess baggage on your return journey now. Glasgow is second only to London as Britain's most important shopping city. There's excellent shopping in Princes Square and Buchanan Galleries, which houses a designer mall with names like Liberty and Burberry, while Buchanan Street and Sauchiehall Street have most of the high street names.
Music & nightlife
Glasgow is home to a great music scene. King Tut's Wah Wah Hut is a fantastic live music venue, and was also the place where Oasis were spotted and signed. And if it's nightlife you're after, the city center has over 50 clubs and that's on top of the 100 or so pubs and bars.
Manchester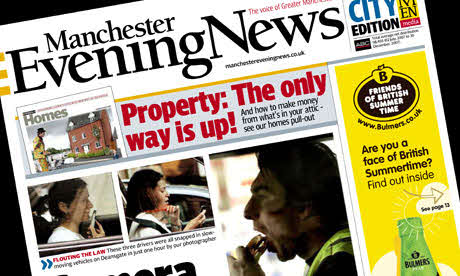 The city is widely recognized as one of the coolest in Britain. Manchester has reinvented itself as a truly contemporary metropolis, with modern landmarks, excellent art and culture, great bars and world-class hospitality Manchester, in England's North Country, is one of Britain's coolest cities. This once industrial city has reinvented itself as a truly contemporary metropolis, with modern landmark buildings such as the Lowry Centre, a thriving art and culture scene, and world-class sport – its home to the world famous Manchester United Football Club. It's often cited as the world's first industrialized city, and elements of Manchester's industrial past can be found as you travel throughout the city. It's this dramatic mix of old and new that gives Manchester its unique character.
Memory of Manchester
"Manchester has and will always have a place in my heart – this vibrant, cosmopolitan city has such a unique character and can-do attitude, you might never want to leave!"
Culture & heritage
Manchester is now a thriving metropolis, but it's not hard to spot Manchester's past. Central Library, inspired by the Pantheon in Rome, is the largest municipal library in the world; and the magnificent Royal Exchange Theatre, formerly the Cotton Exchange, now houses the world's largest theatre-in-the-round.
Food & drink
Manchester's diverse culture mix mean's there's a great range of places to eat and drink. From award-winning restaurants to cozy gastro pubs, you'll find something to suit every taste in every corner of the city. And if you want to pick up some great local produce to take home, there are plenty of farmers and produce markets around.
Sports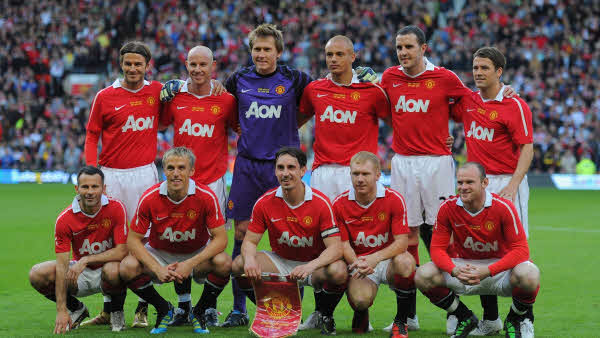 When it comes to sport, Manchester is top of the league. Football is the city's big sport – the 2 local Premiership teams are Manchester City and Manchester United, one of the world's most successful football clubs. World-class sporting facilities were built for the 2002 Commonwealth Games in Manchester, including the City of Manchester Stadium and the Manchester Aquatics Centre.
BRITISH EDUCATION SYSTEM
UK Collages and Universities have gained a global reputation for excellence in education. By following a process of regular review, UK education institutions are able to ensure that they meet the highest possible international standards. The education system is supervised by the government, which allows for the same high quality standards regardless of which institution our clients choose to study at.
UK has become an important international center for education due to its global reputation, excellent services levels to international students and its favorable living and study conditions. People from over 140 nationalities live and study in UK making it one of the most multicultural societies in the world.
Selecting the most appropriate courses and institution that fit with the background, interest and aspirations of our clients.

Applying for admission to the desired course

Financial planning in order to have an accurate idea of the funds necessary to study in UK Assessing client's eligibility against the current student visa requirements in order to determine the likelihood of a visa approval.

Completing and submitting the visa application with the relevant post and maintaining regular follow-up for the status of the application.

Organizing pre- departure orientation programs where our clients are able to gain first- hand information about studying and living in UK. Attending students are able to meet and socialize with other students commencing their studies in UK. Acquainting clients with the student visa conditions in order to avoid breaching of any visa condition during their stay in UK.

Arranging airport pickup / temporary accommodation upon request.
"The British approach theoretical and technical education is now recognized as among the best and most innovation in the world. It has played an important role in UK's economic Performance, by greatly increasing the skill of workers and contributing to improved productivity."
"UK has a reputation for adopting new technology at a faster rate then in most other countries and enters the new millennium with one of the highest rates of Internet and researches are world –class in terms of state- of arts laboratories and classrooms, outstanding libraries and modern technology."
HIGHER EDUCATION SYSTEM
British universities from time immemorial have been offering a wide diversity of courses from the most traditional academic areas to most practical courses with a vocational orientation. Each of British universities and collages have their own strengths and areas of specialization, they are all major contributors to the research and development in the. British universities require their students to take an active role in their education and place great importance on developing a student's ability to think creatively and critically. University qualifications include Bachelor, Graduate Diploma, Masters, DBA and PhD Degrees.
Be a genuine students intending to under take studies and abide by the visa conditions Be accepted by the education provider in a full time registered course Have adequate means of financial support for the period of the course. This means that the applicant should have already access to liquid assets (like bank balance, fixed deposit, bank loans) required to meet the course fees, living costs and other associated costs like airfares, health insurance etc. Have the required English score
STUDENT VISA REQUIREMENT
In order to get a British students visa, an application needs to:
Should have a consistent education and employment background Be of good health Be of good character. This means that the applicant should not have any criminal convictions, criminal charges or pending court hearings For most up to date information about the British visa regulations, please visit our office.
VISA CONDITIONS
Your student visa will come with some conditions, for example whether or not you can change provider or extend your visa. It is very important that you obey all conditions of your visa while in UK or you can get detailed information about the visa conditions from our experienced counselors.
Trough our value added services (VAS) desk, you can avail a range of services that will make your journey to UK a pleasant and delightful experience. We are committed to providing our clients with the best 'one-stop-shop' services for travel to UK.
To make this happen, all you have to do is discuss your needs with your clients' relations' officer and we would take it from there.
APPLYING FOR ADMISSION
Our experience counselors will give you free guidance on the institution best suited to you and will also help you with the entire admission process. Admission requirements may vary from institution to institution but for most institutions you will need the following documents:
A completed application form (we will provide you with the correct form) All academic transcript including year 10, year 12 and any higher education you have completed Evidence of English language proficiency (if available). Year 12, IELTS results and TOFEL may be acceptable for admission depending on the institution Copy of the passport
APPLYING FOR VISA
In order to pursue your studies in UK, you need to obtain a British student visa. Getting a British student visa may be a complicated matter and it makes sense to use the services of an experienced agency. We, at Asppen Overseas, have over 6 years of experience in handling such visa application and have an enviable visa success rate.
UK Presentation Application Process
Initial Documents required at the Time of Enrolling / Lodging the case
All documents in original
1. PASSPORT
2. 2 PHOTOS as per Specifications
3. IELTS (Application as Per Level Opted)
4. ACADEMICES
5. Work Experience if there is Gap.
6. Financial Documents.
7. Certificates Academics to be Duly Certified
Please Note that the Amount of Funds that Need to be displayed has to be a Sum Total of the Living Cost for the Firs Year / Plus the Cost of Applicable Tuition Fees for the First Year. These are the documents we require to get a CONDITIONAL OFFER LETTER Student / CAS Applicable
There are the financial documents, which can be shown
As per tier 4 guidelines current funds are accepted should be 28 days old
1. Saving account in your name or jointly held with parents.
2. Term Deposit / fixed Deposits (can be recent).
3. Loans-education lone / demand lone / personal lone, if two education loans are take from two different banks NOC required from both the Banks. (In your name)
4. Third party sponsorship acceptable but funds should be jointly held with the applicant.
5. POST-OFFICE DEPOSITS: –
-MIS at last 28 day old at the time of visa application
-Time deposits fir 1 year this should be for 2 years or can be current.
-Senior citizen saving scheme can be recall but jointly.
-Line of credit – disbursement letter of statements must be provided in your name.
Levels of Courses
Level 4 Courses: Minimum IELTS Required 4.5 /5 Bands, where no module should be less then 4.5 Each (Applicable to 10th / 12th Grade Students)
Level 5 Course: Minimum IELTS Requirements 4.5 /5 Bands, where no module should be less then 4.5 Each (Applicable to 10th / 12th Grade Students)
Level 6 Course: Minimum IELTS Requirements 5.5. Bands, where no muddle should be less then 5.0 Each (Applicable to all above 12th Grade Students / or Similar)
Level 7 Course: Minimum IELTS Requirements 5.5 Bands, where no muddle should be less then 5.5 Each (Applicable to all above Graduate / PG STIDENTS / or Similar)
EMBASSY PROCESS:
After getting Offer letter the students needs to pay 1 year fees for visa letter, Student gets (unconditional offer letter) then we start preparing there file within 20 days we get the CAS letter then we have to Request the High commission for appointment.
The documents are to be put in this serial order
Original fee Receipt
Student CAS letter
Educational starting from Highest to Lowest.
IELTS Certificate
SOP (Statement of Purpose)
Work Experience certificate if there is any work Experience or if there is any Gap
Financials Documents
Financial Matrix
Affidavit (Self, Sponsors)
Other Financial Documents IF ANY
NOTE: All the Originals documents are to be submitted in the High Commission along with the valid Visa Fees at the Time of Deposit

This file has to be deposited in VSF (Visa facilitation Service) by the student himself / herself, as they have to give their Finger Prints there.
Then normally after 20 to 30 working days will get outcome
HOW TO CALCULATE FINANCIALS:
Course Fee: 1 yrs fee
Living expenses £9000/yr (inner London)
Living expenses £7200 / yr (outer London)
Return Ticket Rs. 40,000
9 month expenses need to show = 1 Academic Yr.
In case of Spouse and child
Living Expenses Spouse £533 / month inner London
Outer London 400 / month
Child expenses are same as spouse
Return Ticket Spouse Rs.40, 000
Return Ticket Child Rs.20, 000